CLASS 46

Now in its twelfth year, Class 46 is dedicated to European trade mark law and practice. This weblog is written by a team of enthusiasts who want to spread the word and share their thoughts with others.
Who we all are...
MONDAY, 20 FEBRUARY 2012
General Court: Run2Day v Runners point
In case T-64/11, the General Court had to examine whether there is likelihood of confusion between the following marks for similar or identical goods in classes 18, 25 and 35: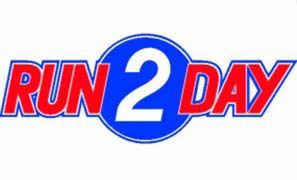 RUN2DAY
Contested CTM v earlier rights (CTM and Benelux)
The Opposition division had found there was a risk of confusion but the Board of Appeal cancelled that decision and rejectedthe opposition. It held that the signs were relatively similar visually and aurally. Conceptually, even though the elements "run" and "2" are present in both marks, the latter has a different concept in the signs, even in the case the average consumer does not understand those concepts, there is a conceptual difference. Further, the Board considered that the earlier marks have a weak distinctive character given the descriptive word "run", which along with the above differences, is sufficient to exclude confusion. In addition, the figurative trademarks present even more differences.
The General Court annulled the decision of the Office for the following reasons: in the contested CTM , the element "2" as a reference to "squared" is often added to numbers but is not usual for words such as "run", thus it cannot be said that the relevant public will perceive a difference between the signs as far as the number "2" refers to the mathematical exponent in the contested CTM and to the cardinal number in the earlier marks. Moreover, the Board had a contradictory reasoning when it held in paragraph 17 that the element RUN had to be considered identical, even though it was written in different case (upper v lower), whereas in paragraph 18 it implied that the case difference was important in the visual comparison. Finally, the contested CTM will be read 'RUN TOO' or 'RUN SQUARED' by part of the relevant public and the earlier 'RUN TODAY' or 'RUN TWO DAY' so the word 'run' cannot be held insignificant in the comparison of the signs.
Posted by: Laetitia Lagarde @ 17.41
Tags:
general court
,
likelihood of confusion
,
run squared
,
run 2
,
day
,



Sharing on Social Media? Use the link below...
Perm-A-Link:
https://www.marques.org/blogs/class46?XID=BHA2730
Reader Comments: 0
Post a Comment
MARQUES does not guarantee the accuracy of the information in this blog. The views are those of the individual contributors and do not necessarily reflect those of MARQUES. Seek professional advice before action on any information included here.
The Class 46 Archive