CLASS 46

Now in its twelfth year, Class 46 is dedicated to European trade mark law and practice. This weblog is written by a team of enthusiasts who want to spread the word and share their thoughts with others.
Who we all are...
TUESDAY, 23 NOVEMBER 2010
Poland: genuine use and formal protection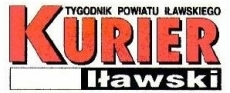 On 22 October 1999 Jarosław Synowiec Agencja Kurier-Media from Iława applied for the word-figurative trade mark "KURIER Iławski TYGODNIK POWIATU IŁAWSKIEGO" Z-208891 for goods and services in class 16 and 42 such as publishing and printing a newspaper. The Polish Patent Office refused to grant the right of protection. The PPO found that the applied trade mark is also the title of the magazine with the same graphics and colors, which is published by Wydawnictwo Pomorskie in which Jarosław Synowiec previously worked as editor in chief. Due to long-term presence on the Polish market, this sign became widely known in public. Jarosław Synowiec filed a complaint against this decision.
The Voivodeship Administrative Court in Warsaw in its judgment of 6 July 2010 case file
VI SA/Wa 11/10
dissmissed the complaint. According to the Court, the PPO reasonably assumed that the registration of the questioned trade mark was inadmissible because of the conflict with the law and rules of social coexistence. The registration of signs, whose use as a trade mark could be an act of infringement of property rights of third parties, such as the right to the company, the right to press title, copyright, etc. is not allowed. The VAC held also that whenever the collision of the rules specific to the system of formal protection (the principle of registration of signs) with the principle of protection of designations used effectively and genuinely in business occurs, the priority is given to the latter. Posted by: Tomasz Rychlicki @ 11.33
Tags:
Polish Act on Trade marks
,
Voivodeship Administrative Court
,
bad faith
,
personal rights
,
press title
,
trade mark examination
,
trade mark refusal
,



Sharing on Social Media? Use the link below...
Perm-A-Link:
https://www.marques.org/blogs/class46?XID=BHA2119
Reader Comments: 0
Post a Comment
MARQUES does not guarantee the accuracy of the information in this blog. The views are those of the individual contributors and do not necessarily reflect those of MARQUES. Seek professional advice before action on any information included here.
The Class 46 Archive