CLASS 46

Now in its twelfth year, Class 46 is dedicated to European trade mark law and practice. This weblog is written by a team of enthusiasts who want to spread the word and share their thoughts with others.
Who we all are...
TUESDAY, 26 OCTOBER 2010
Spain – Spanish CTM Tribunal rules on damages in infringement cases.
When the international IP community hears about Alicante, OHIM's hopelessly comes to everyone's mind.
However, such city hosts a few other treasures (other, of course, than Santa Bárbara's Castle, the island of Tabarca or a local specialty called arroz abanda). We're now referring to the two Spanish CTM Courts (first instance) and the Spanish CTM Tribunal (appeal court), all of them located -guess where? - in Alicante.
So, from a Spanish practitioner's perspective, it is fair to say that a CTM is applied, published, opposed, registered, renewed, enforced and sometimes revoked or invalidated always within the borders of the municipality of Alicante.
Below: Alicante seen from Santa Bárbara's Castle: the CTM system at your feet (excluding Luxembourg, of course).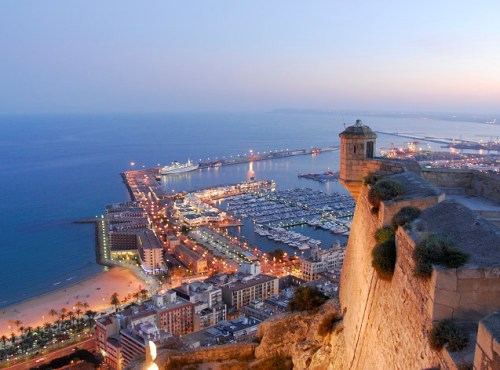 This Class 46 member reviews with great interest the production of the Alicante CTM judiciary. The last case that has come to our attention is the Judgment no. 278/2010 from the CTM Court (Appeal case no. 213/2010). This case was brought by BMW against a Spanish importer of automotive spare parts on the grounds of CTM and Community design infringement. For the purpose of this post, it might be enough noting that the claim was awarded as it was found that respondent misused BMW's CTMs and related designs when offering BMW branded wheel rims and stickers without the claimant's consent.
Amongst other findings, the Court stated that for the purpose of appraising damages in trade mark cases, it is required to provide evidence on the "detriment" to the distinctive character or the repute of the earlier trade mark in the terms of article 4.4 of the Directive 2008/95/EC.
Such "detriment", says the Court, does not automatically derive from the actual CTM infringement. It follows that it is the claimant's procedural burden to produce convincing evidence that such detriment has been effectively produced.
The Court also stated that, in cases where it is sustained that there is a detriment to the mark's distinctive character, it is also necessary for the claimant to furnish evidence that the consumer's economic behaviour could have been modified as a consequence of the infringement.
On these premises, the Court grants damages in favour of claimant in the amount of Euro.- 4,020'93.
Posted by: Ignacio Marques @ 11.24
Tags:
Spain
,
damages.
,
Perm-A-Link:
https://www.marques.org/blogs/class46?XID=BHA2072
MARQUES does not guarantee the accuracy of the information in this blog. The views are those of the individual contributors and do not necessarily reflect those of MARQUES. Seek professional advice before action on any information included here.
The Class 46 Archive