CLASS 46

Now in its twelfth year, Class 46 is dedicated to European trade mark law and practice. This weblog is written by a team of enthusiasts who want to spread the word and share their thoughts with others.
Who we all are...
FRIDAY, 7 MAY 2010
Protection of trade names under the Polish law
On 30 August 2004, the Polish Patent Office (PPO) registered word-figurative trade mark Ravago R-154724 to Walter Breitengraser. The Polish company RESINEX Sp. z.o.o. submitted a request for invalidation of the right of protection, arguing that Mr Breitengraser has applied for the registration in violation of RESINEX personal and economic rights arising from the rights to the name Ravago and in violation of good customs. Resinex also claimed that the application for the disputed trade mark was made in bad faith because Walter Breitengraser was the president of the company acting as an agent for RESINEX.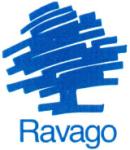 The Patent Office invalidated the right of protection for Ravago R-154724 trade mark. The Office followed the rule that in the event of a conflict between the right of protection for a trademark and personal right/interest, including the right to business/company name, the priority is to protect the personal interest. The Office also pointed out that article 8 of the Paris Convention does not constitute independent grounds for the protection of trade names, and therefore a request for its protection must be dealt with under the provisions of national law. The PPO also noted that it is established rule in the legal doctrine and case law, that the registration of a trade mark, which is identical to a name of other company, that was used by this company prior the registration of a questioned trade mark, affects the personal interests of this company.
The complaint filed by Walter Breitengraser was rejected by the Voivodeship Administrative Court in Warsaw and the Supreme Administrative Court also rejected his cassation complaint.
Posted by: Tomasz Rychlicki @ 18.37
Tags:
Polish Patent Office
,
Supreme Administrative Court
,
bad faith
,
article 8 Paris Convention
,
company name
,
,



Sharing on Social Media? Use the link below...
Perm-A-Link:
https://www.marques.org/blogs/class46?XID=BHA1820
Reader Comments: 0
Post a Comment
MARQUES does not guarantee the accuracy of the information in this blog. The views are those of the individual contributors and do not necessarily reflect those of MARQUES. Seek professional advice before action on any information included here.
The Class 46 Archive