CLASS 46

Now in its twelfth year, Class 46 is dedicated to European trade mark law and practice. This weblog is written by a team of enthusiasts who want to spread the word and share their thoughts with others.
Who we all are...
WEDNESDAY, 28 APRIL 2010
Domain name dispute between a bank and - allegedly - an association of its clients?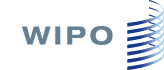 A recent decision of the WIPO Administrative Panel on a domain name dispute (case No. D2010-0204) gave this blogger an opportunity to brush up on his Spanish. In an all-spanish dispute, the Spanish single-panelist Manuel Moreno-Torres ruled on a complaint filed by the Spanish bank Caja de Ahorros de Murcia (Murcia Savings Bank) against a Spanish legal entity under the name "Associación de clientes de Cajas de Ahorros de Murcia" (Association of the clients of Murcia Savings Bank) with regard to the domain name <cajamurcia.org>

Caja de Ahorros de Murcia owns a CTM and several Spanish trade mark registrations in and to the word mark "cajamurcia", in connection with products and services in a wide range of classes (mainly, however, related to banking services). "Cajamurcia" is also its trade/corporate name.
According to the decision, Cajamurcia relied on its above rights, argued that the Respondent was not known as "Cajamurcia", and even questioned whether the Respondent was indeed set up or existed as a legal entity. Additionally, the disputed domain name was said to be inactive. This lack of use of the domain name was put forward by Cajamurcia as evidence of lack of legitimate interests or rights and of bad faith registration by the Respondent.
In the absence of any response by the Respondent (who thus failed to justify the said title), the Panelist found that there was no evidence that "Associación de clientes de Cajas de Ahorros de Murcia" had any rights or legitimate interests to the dispute domain name, particularly since it did not appear to use it. As regards bad faith, the Panelist concluded that the Respondent was certainly aware of the Complainant's mark, particularly since it is named as an association of Cajamurcia's clients (as per the significance of prior knowledge of the Complainant's marks, the Panelist cited the earlier case No D2008-1035 – a 3 panelists decision involving again Cajamurcia, but including a dissenting opinion).
So, not surprisingly, the domain name was transferred to Cajamurcia and this blogger still needs some work on his Spanish.
Posted by: Nikos Prentoulis @ 14.14
Tags:
WIPO
,
domain names
,
domain name disputes
,
cajamurcia
,



Sharing on Social Media? Use the link below...
Perm-A-Link:
https://www.marques.org/blogs/class46?XID=BHA1807
Reader Comments: 0
Post a Comment
MARQUES does not guarantee the accuracy of the information in this blog. The views are those of the individual contributors and do not necessarily reflect those of MARQUES. Seek professional advice before action on any information included here.
The Class 46 Archive