CLASS 46

Now in its twelfth year, Class 46 is dedicated to European trade mark law and practice. This weblog is written by a team of enthusiasts who want to spread the word and share their thoughts with others.
Who we all are...
TUESDAY, 20 APRIL 2010
Poland: time of bad faith in trade mark application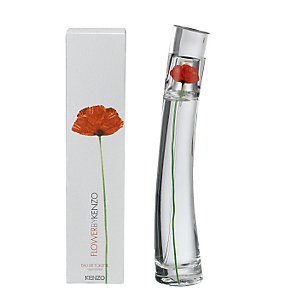 This is the continuation of the history described in Class 46 post entitled "
Poland: long way to confusion
".
The Polish Patent Office (PPO) and the Voivodeship Administrative Court (VAC) ruled that EAU DE TOKYO trade mark is totally dissimilar to KENZO or to L'eau par Kenzo trade marks. The mere fact of the use of the word
eau
did not predict similarity of questioned signs, because the word as part of the expression of
eau de toilette
, in relation to cosmetics does not have any distinctive character. The PPO and the VAC did not agree with arguments that MGT Parfum Création wanted to use the reputation that was understood as the good name of KENZO.
According to the PPO and the VAC, the use of packaging that is confusingly similar to the packaging used by KENZO could only give rise to claims of delict of unfair competition which is decided in the civil proceedings. The very fact of any dishonest conduct of the holder of the disputed registration cannot be interpreted that the trade mark application has been made in bad faith. Even if the court agreed that events which took place in 2006, i.e. MGT actions based on producing EAU DE TOKYO packaging that looked alike L'eau par Kenzo perfumes, and advertising of its products with "the type of Kenzo perfume" slogan, could raise doubts about compliance of such actions with the rules of fair competition, but these were not sufficient facts to consider that in 2000, MGT had the intention to act dishonestly - in bad faith.
The Supreme Administrative Court (SAC) in a judgment of 26 January 2010,case file
II GSK 344/09
, ruled that the PPO has properly established and the VAC correctly agreed to facts, that at the time of application for the protection right for EAU DE TOKYO R-153843 trade mark, the bad faith could not be attributed to MGT Parfum Création. Posted by: Tomasz Rychlicki @ 19.09
Tags:
Polish Patent Office
,
Polish Supreme Administrative Court
,
bad faith
,
case law
,
reputed trade marks
,
trade mark invalidation
,
Kenzo
,



Sharing on Social Media? Use the link below...
Perm-A-Link:
https://www.marques.org/blogs/class46?XID=BHA1792
Reader Comments: 0
Post a Comment
MARQUES does not guarantee the accuracy of the information in this blog. The views are those of the individual contributors and do not necessarily reflect those of MARQUES. Seek professional advice before action on any information included here.
The Class 46 Archive