CLASS 46

Now in its twelfth year, Class 46 is dedicated to European trade mark law and practice. This weblog is written by a team of enthusiasts who want to spread the word and share their thoughts with others.
Who we all are...
MONDAY, 18 FEBRUARY 2008
WIPO: Audi experiences cybersquatting problems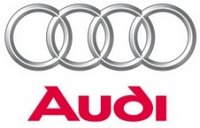 The WIPO Arbitration and Mediation Center has ruled that the domain audi-experience.com should be transferred to Audi AG.
Audi AG claimed that Mike Gillespie (Gillespie Auto Group, of Chicago) has registered the domain name for the purpose of disrupting the business of a competitor.

"the Respondent being a car dealer must be aware of the AUDI brand. Second, the Respondent sells competitor brands such as Chrysler, Chevrolet and Pontiac. Third, it is reasonable to assume that the Respondent intends to use the domain name in its business. Fourth, registration of a domain name that is confusingly similar to the trademark of a competitor constitutes registration in bad faith. In the circumstances, the Respondent must have registered that domain name to disrupt Audi's business, either by using the domain name to market other cars or by preventing the Complainant from registering its AUDI trademark in a corresponding domain name"
David Perkins, acting as sole panelist, found that the domian had been registered in bad faith but he rejected the argument that the Respondent's primary purpose in registering the domain name was to disrupt Audi's business:
"The Respondent has clearly stated his intention, namely to sell used Audi cars through his company and to provide Audi car owners with a chat room to exchange their experiences with Audi cars. ... However, the Complainant's AUDI trademark is an exceptionally valuable asset of the Complainant and where, as in this case, the domain name in issue is confusingly similar to that trademark, there is a likelihood that Internet users would be attracted to it in the belief that it was in some way sponsored, affiliated or licensed by the Complainant. Since there is no such affiliation, the intended use of the domain name would constitute bad faith use under the Policy. Accordingly, the Complaint meets the third requirement under paragraph 4(a) of the Policy."

Audi AG v. Mike Gillespie, Gillespie Auto Group
,
Case No. D2007-1850
of 8 February 2008. Posted by: Tomasz Rychlicki @ 11.00
Tags:
Bad faith
,
Domain names
,
WIPO Arbitration and Mediation Center
,



Sharing on Social Media? Use the link below...
Perm-A-Link:
https://www.marques.org/blogs/class46?XID=BHA141
Reader Comments: 0
Post a Comment
MARQUES does not guarantee the accuracy of the information in this blog. The views are those of the individual contributors and do not necessarily reflect those of MARQUES. Seek professional advice before action on any information included here.
The Class 46 Archive