CLASS 46

Now in its twelfth year, Class 46 is dedicated to European trade mark law and practice. This weblog is written by a team of enthusiasts who want to spread the word and share their thoughts with others.
Who we all are...
WEDNESDAY, 11 MARCH 2009
Poland: brands without the European Union flag
The Polish newspaper Rzeczpospolita reports a recent decision of the Polish Patent Office of 6 March 2009 (act signature Sp. 158/08) regarding the invalidation of registered trade marks consisting of yellow stars on a blue background.

On 22 March 2004, the Polish company "FIRMA BATCZEW Stanislaw Komperda" from Morawczyn applied to register the word-figurative trade mark BATCZEW KOMPERDA in class 29 for goods such as bacon, meat extracts, meat jellies, blood pudding, smoked meat, sausages, canned meat, meat, canned meat, canned meat, salted meat, pork, pie with liver, lard, ham, liver, cured and pork and in class 40 for services such as the slaughter and food smoking. The PPO registered this trade mark (R-181286) on 17 October 2006.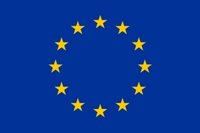 The European Commission filed a request to invalidate the registration based on article 131(2)(iii) of the Polish Act of 30 June 2000 on Industrial Property Law (ustawa Prawo wlasnosci przemyslowej z dnia 30 czerwca 2000 r.) published in Dziennik Ustaw 2001 No 49, pos. 508, consolidated text on 13 June 2003, Dziennik Ustaw No 119, pos. 1117, with later changes:


"2. A right of protection shall not be granted for a sign, if:
(iii) it incorporates the abbreviated names or symbols (armorial bearings, flags, emblems) of other countries, international organisations, as well as official signs, hallmarks indicating control and warranty adopted in other countries, if the prohibition of registration follows from international agreements, unless the applicant is able to produce an authorisation issued by a competent authority, which authorises him to use such signs in the course of trade".
The EC alleged that the sign imitated the European Union flag and that the symbolism of its additional elements did not change the overall impression.
"Permission to use the European emblem does not confer on those to whom it is granted any right of exclusive use, nor does it allow them to appropriate the emblem or any similar trademark or logo, either by registration or any other means. Each case will be examined individually to ascertain whether it satisfies the criteria set out above. This will be unlikely in a commercial context if the European emblem is used in conjunction with a company's own logo, name or trade mark".
The Adjudicative Board of the Polish Patent Office agreed with the EC's arguments that FIRMA BATCZEW Stanislaw Komperda's trade mark imitated the flag of the European Union. In PPO's view the flag of the European Union can not be used in a trade mark, even if it is stylized, and even if the sign has more elements. The PPO cited judgment of the Court of First Instance of 21 April 2004 in case
T-127/02
,
Concept v. OHIM (ECA)
.
"40. State emblems and emblems of international intergovernmental organisations are protected not only against the registration and use of marks which are identical to them or which incorporate them but also against the inclusion in such marks of any imitation of those emblems from a heraldic point of view".
The PPO's decision is not yet final. The Polish comapany may file a complaint to the District Administrative Court in Warsaw.
More about the
European Union flag
. Posted by: Tomasz Rychlicki @ 13.03
Tags:
EU
,
national emblem
,
Poland
,
Polish Patent Office
,
Polish trade marks
,
protection of national emblems
,



Sharing on Social Media? Use the link below...
Perm-A-Link:
https://www.marques.org/blogs/class46?XID=BHA1017
Reader Comments: 0
Post a Comment
MARQUES does not guarantee the accuracy of the information in this blog. The views are those of the individual contributors and do not necessarily reflect those of MARQUES. Seek professional advice before action on any information included here.
The Class 46 Archive