MONDAY, 16 JUNE 2014
Plain packaging: some plain talking about problem-solving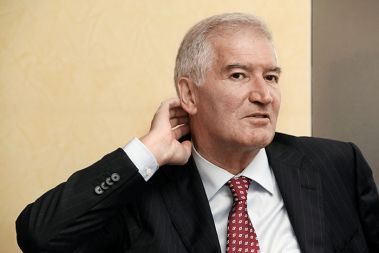 "Plain Packaging: Its Controversies and an Alternative to Avoid Them" is a paper by Bojan Pretnar. Bojan (right), a private intellectual property consultant, was a senior staff member of WIPO (2000-2010), a former Director of Slovenian Intellectual Property Office (1991-2000), Slovenia's official representative WIPO and the TRIPS Council (1995-2000), as well as being a full professor at the University of Ljubljana, Slovenia.
Bojan has sent us an Executive Summary of a more comprehensive study, which he describes as the product of a personal, non-commissioned and self-financed research project adding:
"The incentive and motivation for the project have been author's doubts whether plain packaging could make any worthy contribution to its unreservedly supported objective of improving public health".
Bojan's thoughts are always interesting, so Class 46 is happy to help him share them with its readers. You can access this four-page Executive Summary here, or download it here