THURSDAY, 8 AUGUST 2013
MARMITE ad raises passions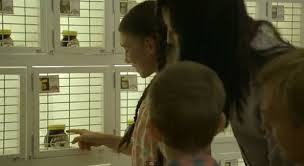 A frame from the video: a family chooses an abandoned

MARMITE jar that has been rescued from a neglectful home

A recent advertisement for the MARMITE brand has been the subject of heated debate in the UK. This, which has its own website, is based on the product's "love it or hate it" campaign theme and parodies the activities of animal care and rescue agencies. The web page reads like an animal welfare site and has an embedded 1'41" video which, if you can detach yourself from any feelings you may have about its propriety, is well made and unforgettably powerful.

The MARQUES Linked In site has launched a discussion on this advertisement as well as a poll. Do participate!