MONDAY, 28 JANUARY 2013
Spain: money laundering not good for beauty business


A recent court decision has confirmed that the trade mark reputation of a franchise might be negatively affected by a franchise holders' involvement in political corruption and money laundering.

This is the case of COSMENATURA, S.A. v BEAUTY MARBELLA S.L. and others, now confirmed by the Audiencia Provincial de Madrid (sitting as the Madrid Court of Appeals), on 15 October 2012 and aired this week in the Spanish press. COSMENATURA is the Master franchise holder in Spain of THE BODY SHOP INTERNATIONAL, a well-known beauty brand with over 2,500 stores in over 60 markets worldwide (http://www.thebodyshop.co.uk/services/aboutus_company.aspx).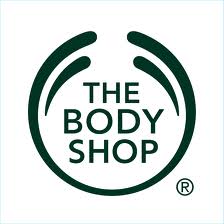 BEAUTY MARBELLA, along with Ms. Jimenez, were franchise holders running two THE BODY SHOP establishments in Puerto Banús (Marbella) at the time Ms. Jiménez's husband, Mr. Roca, urban planning and real state counsel to Marbella's Major, was arrested following a Court order. Mr. Roca was then prosecuted for making a fortune out of irregular managing of public patrimony, resulting in a fabulous lifestyle including private jets, palaces and expensive pets (tigers). The case was given the name "Malaya" (allegedly because Mr. Roca stands for "Mr. Rock", a tough person able to resist endless cross-examinations - the reader should note that "Malaya" is a reference to the so-called "Bota Malaya", a terrible torture from ancient times) and is widely commented upon on the Spanish newspapers.
Convinced that BEAUTY MARBELLA and Ms. Jimenez were involved in Mr. Roca's suspicious business, COSMENATURA S.A. requested termination of the contract and asked for the cessation of the franchised business under the licensed trade marks THE BODY SHOP. Ms. Jimenez filed a claim against COSMENATURA S.A. for unlawful termination, requesting damages up to 1,000,000 Euros. COSMENATURA answered the claim and filed a counterclaim requesting the payment of unpaid invoices. Whereas the COSMENATURA S.A. counterclaim was upheld, the main claim was dismissed.
The Judge determined that Ms. Jiménez's activities -- which included the well evidenced use of her THE BODY SHOP establishments for money laundering -- were indeed contrary to the values of the THE BODY SHOP INTERNATIONAL, affecting negatively the goodwill and repute of the brand. Hence COSMENATURA, S.A. was right to rely on clause 15.3.12 of the franchise contract, which gave a right to terminate where the franchise holder, or any of the managers, executives, directors or partners acted in a way that could damage the repute or quality of the products, or in a way contrary to or in conflict with the values of the beauty brand.