FRIDAY, 4 JANUARY 2013
German Federal Patent Court: "M"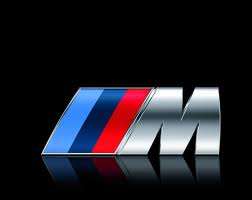 In a decision of 14 November 2012 the German Federal Patent Court (Bundespatentgericht) decided that the sign "M" is registrable as a trade mark for "sports cars" in class 12 as applied for by German car maker BMW.

The court took the view that "M" was distinctive enough to qualify for trade mark protection since the relevant consumer did not attach any descriptive meaning to the letter M in connection with sports cars as covered by class 12. The court also found that "M" did not have to be kept free for BMW's competitors.

The judges noted that EC Directive 2007/46/EC of 5 September 2007 ("Establishing a framework for the approval of motor vehicles and their trailers, and of systems, components and separate technical units intended for such vehicles (Framework Directive)") contains a classification for passenger vehicles with at least four wheels referred to as "Class M". However, in this context the judges held that the relevant specialised consumers did not use the sign "M" in isolation when describing passenger cars, including "sports cars", but only ever used the word combination "Class M".

The court's press release can be retrieved here (in German).