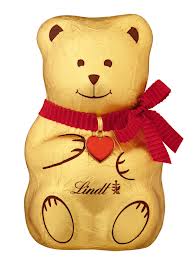 In a widely publicised decision of 18 December 2012 (case reference: 33O 803/11), the Regional Court of Cologne (Landgericht Köln) decided that Swiss confectioner Lindt's gold foil wrapped chocolate bears (called "Lindt Teddy" and wearing a red ribbon bow) amounted to a "visual representation" of German sweetmaker Haribo's famous Gold Bear gummy bears. The court found that the sight of Lindt's chocolate bears inevitably caused connotations with Haribo's bears and thus upheld a claim brought by Haribo based on its trade mark rights against the distribution of Lindt's chocolate bears in Germany
Haribo had stressed that it owned a word trade mark for the sign 'Goldbär' (German for gold bear) as well as a device trade mark for a yellow bear wearing a red ribbon. Haribo also argued that its 'Goldbär' was recognised by 95% of the relevant German consumers. Lindt saw things differently and contended that that the gold foil and red ribbon used on its chocolate bears were the same as those used on its Easter chocolate bunnies. Lindt further explained that it had intentionally refrained from using brand names such as "Gold Bear" or "Gold Teddy" and that gold was a traditional Christmas colour. The Swiss chocolate maker thus invited the court to find that the competing products did not look in any way similar so that consumers would not be confused.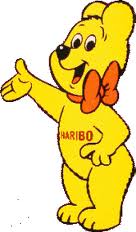 The Cologne court however agreed with the Haribo's view that that consumers were indeed likely to refer to Lindt's bears as "Gold Bears" due to their visual appearance which could in turn result in a dilution of Haribo's trade mark rights. The majority of consumers would not use terms such as 'gold bear figure', 'bear wrapped in gold foil' or 'gold-coloured chocolate teddy bear' but would pick the closest term when describing Lindt's bears.
The court allowed an appeal to the Higher Regional Court of Cologne (Oberlandesgericht Köln) explaining that this was a special case since there has so far been no ruling by the German Federal Supreme Court (BGH) on the question of a conflict between a word mark and a three-dimensional product design. The BGH had however previously held that there could be confusion where there was not only a 'concordance in motive' but where a term such a "Gold Bear" was the obvious description adopted by consumers.
Since Lindt has already announced that it it will appeal the decision, it appears safe to predict that it may only be a question of time until we have a BGH decision on this question.
The court's press release relating to this case can be retrieved here (in German)