WEDNESDAY, 27 APRIL 2011
An anti-trademark filing injunction: Pink Ribbon obtains one in the Netherlands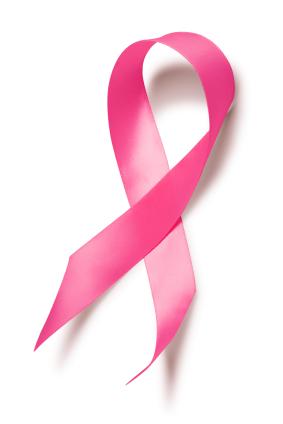 Since filing trade marks is - as a general rule - free for all, at least in state of the art trade mark systems, obtaining an injunction against an applicant to file a trade mark is - as far as I know - quite an accomplishment and - again: as far as I know – unprecedented. Pink Ribbon – represented by Marlou van de Braak (HoyngMonegier) – obtained one against a defendant who – to be short – filed 'Pink Ribbon' trademarks, against which Pink Ribbon opposed, after which the defendant withdrew the applications, followed by the filing of new ones. The District Court of The Hague (P.H. Blok) found such course of dealing unlawful and an abuse of authority. With permission of Marlou van de Braak I copy in the text of the press release from HoyngMonegier's website:
'On 20 April, the District Court of the Hague rendered judgment in the ongoing battle regarding the PINK RIBBON trademarks of the Pink Ribbon Foundation for breast cancer awareness. HOYNG MONEGIER (Marlou van de Braak) succesfully acted for the Pink Ribbon Foundation.
It is, as far as we are aware, the first time a court has ordered a party to refrain fromfiling for any Benelux or Community trademarkapplications (in this case PINK RIBBON trademark application), at a penalty of EUR 10,000 per day or per time that the defendant acts in breach of the order. This was found by the Court to be appropriate, even though it is a far-reaching measure given the statutory authority to file trademark applications. In this case, the method used by the defendant to file its trademark applications and conduct opposition proceedings was, however, found to be unlawful and an abuse of authority.

The circumstances of the case include that the defendant:
- withdrew the applications straight after the Pink Ribbon Foundation had substantiated its oppositions and incurred a substantial amount of costs, and then filed new ones, or had them nullified straight after the Pink Ribbon Foundation initiated summary proceedings, by not paying the fees due;
- filed its applications in various languages in order to increase translation costs for the opponent;
- filed the applications in the knowledge that these could violate existing registrations, as follows from the evidence submitted by the plaintiff;
- filed the applications for breast cancer related goods and services, but also for many other goods and services including "firearms", "incubators" and carcinogenic substances such as "asbestos" and "tobacco".
- etc.
The defendant could not give any sensible explanation for this type of behaviour.

The PINK RIBBON trademarks were found to be valid (the defendant had claimed they were invalid on various grounds). The infringing defendants were prohibited by the Court from infringing the PINK RIBBON trademarks of plaintiff.
The full decision in English translation can be found here.