Empirical research study on Community design law
It seems to be common ground that whether two designs produce the same or a different overall impression is a question of facts basically to be decided by the trial judge. Nonetheless, European courts do not appear to accept survey or expert evidence but rather rely on the judge's own aesthetic perception when comparing two designs (both validity and infringement).
Read more: http://www.marques.org/class99/Default.asp?XID=BHA649
Montis Design case referred to CJEU

A new design case has been referred to the Court of Justice of the European Union (CJEU) for a preliminary ruling. It's Case C-169/15 Montis Design, and it's a reference regarding the application of the Uniform Benelux Law on designs and models (the old BTMW).
Read more: http://www.marques.org/class99/Default.asp?XID=BHA655
PUMA vs "POODLE" - German Supreme Court reviews parody rights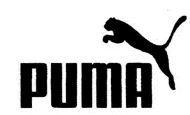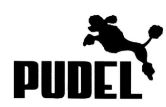 Earlier this month, the German Federal Supreme Court (BGH) decided that the constitutional rights of free speech and artistic expression only go so far. The judges ordered the defendant to consent to the cancellation of his trademark registration "PUDEL". "Pudel" means "poodle" in German and the registered word-device mark clearly parodied the claimant's well-known "PUMA" mark:
Read more: http://www.marques.org/class46/Default.asp?XID=BHA4093
Don't forget: you can keep up to date with all the latest news and analysis from MARQUES on the Facebook page, on LinkedIn and on Twitter.