Slightly amended designs lack individual character
Registering new (Community) designs for small product design improvements/amendments can be quite tricky, as shown again by a decision of the interim relief judge of the court in The Hague, 20 February, 2015 (Koz Products BV v Adinco BV).
Read more: http://www.marques.org/class99/Default.asp?XID=BHA633
National costume distinctive as folklore though not as trade mark for local sweets
In opposition proceedings before the Benelux Office for Intellectual Property (BOIP), Inter-Noba B.V. (Inter-Noba) opposes the registration of JB Diesch B.V.'s (JB Diesch) Benelux trade mark in class 30, to be used particularly for well-known local sweets from the province of Zeeland in the Netherlands called 'boterbabbelaars' (tasting somewhere between butterscotch and toffee). These sweets are typically sold in packaging bearing pictures of Zeelandic folklore such as girls wearing national costume. Inter-Noba B.V. is the holder of a Benelux trade mark registered in class 30 and used for botterbabbelaars. The marks in issue are pictured below.
Read more: http://www.marques.org/class46/Default.asp?XID=BHA4018
MISSION (IM)POSSIBLE in Finland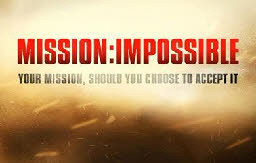 The Market Court in Finland gave a decision in September 2014 (MAO: 646/14) in a trade mark dispute between Paramount Pictures Corporation and a Finnish company Rautakesko Oy, which ran a building, renovation and home improvement products and services business. The dispute proceeded from the Board of Appeal of the Finnish Trade Mark Office to the Market Court after the Trade Mark Office rejected Paramount's challenge to the registration of the trade mark MISSION POSSIBLE.
Read more: http://www.marques.org/class46/Default.asp?XID=BHA4015
For all the latest trade mark and design news check the Class 46 and Class 99 blogs regularly
Keep up-to-date with MARQUES news and debates via LinkedIn, Twitter and Facebook.