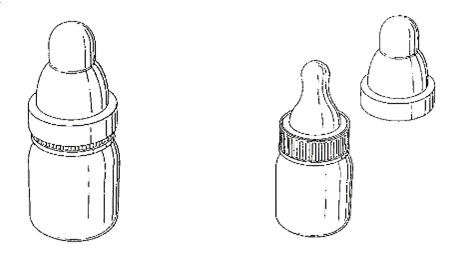 The judgment will be significant for all owners of 3D shape marks. If the EUIPO decision had been upheld, it would have made it very difficult for trade mark owners to establish genuine use of 3D shape marks.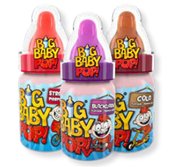 The case (Case T-273/21) concerned a 3D mark (pictured top) belonging to The Bazooka Companies (formerly The Topps Companies) and registered for "Confectionery; sugar confectionery; candy; sweets; sherbet" in class 30. The mark as used (pictured bottom) included additional word and figurative elements.
In May 2020, the Cancellation Division granted an application for revocation filed by Mr Trebor Robert Bilkiewicz. The Board of Appeal upheld this decision, finding that use as demonstrated was neither use of the mark as registered nor use in a form differing in elements which did not alter its distinctive character. It held that the contested mark as registered had merged with the additional figurative and word elements to form another sign, meaning the mark could not be perceived as an independent mark.
The General Court disagreed. It said that the combination of a 3D shape mark with figurative/word elements did not alter the distinctive character of that mark and that those elements did not dominate the overall impression.
The figurative/word elements that cover the contested mark as used may facilitate the determination of the commercial origin of the goods covered, but they did not alter the distinctive character of the contested mark and their addition amounted to use of that mark in an acceptable variant.
Roland Mallinson of Taylor Wessing, who represented the trade mark owner, said: "The MARQUES submission was very helpful and I feel sure it had some influence on the Court. The result is that there is much less risk that many (if not all) 3D shape marks that are represented as line drawings might be revoked for non-use."
The Amicus Curiae Team reviews cases that raise significant issues in trade mark or design law, and the MARQUES Executive ultimately decides whether, and if so how, to intervene. If you know of a case that might be appropriate for them to consider, please contact a member of the Team.
Pictures taken from the Court's judgment