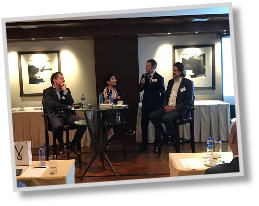 "There were a lot of local attendees, from China and Hong Kong, which gave the event a distinctively Asian flavour," said Peter Wild of Wildpeak, vice-chair of the Programming Team.
Michael Noth of Times Attorneys added that many of the topics discussed addressed "different approaches to luxury in the west and in Asia, revealing where there are cultural gaps, and how we can all learn from each other".
Among the highlights were case studies and war stories from in-house speakers from companies including Louis Vuitton, Coty, Daimler, Franck Muller, Groupe Camus, Confiseur Läderach and Swarovski. "They shared their experiences, fears and learnings," said Peter.
The speakers also discussed topics such as branding in China, transliterations, anti-counterfeiting and e-commerce.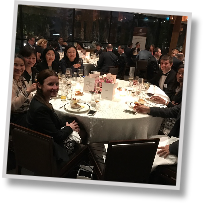 There was a reception and dinner on the first evening, and an exhibition featuring jewellery and champagne on the second day.
This was the second MARQUES Luxury Brands Symposium, following one held in Zurich in 2015. Given the popularity of the topic, Michael said the Programming Team is now considering where to hold a third one: "We will choose a venue that is appropriate for the topic, such as Paris or Milan. We always want to make sure the programme meets people's expectations."
Find out more about the Symposium and the presentations on the dedicated page on the MARQUES website.