WEDNESDAY, 3 OCTOBER 2012
General Court tales: who came first, Pucci, Tucci or Tuzzi?(Part II)


In joint proceedings T-357/09 and T-373/09, the applicant El Corte Ingles had registered the figurative CTM

for classes 1 to 45 which was opposed on 18 March 2008 by Emilio Pucci International BV (Netherlands) on the basis of earlier CTM and Italian rights EMILIO PUCCI and

registered in Classes 3, 14, 18, 21, 24, 25 9, 12, 18, 20, 26, 27, and 34.
The OHIM found that the Opponent had demonstrated that PUCCI was well-known in Italy since 1966 for goods in Class 25, in particular luxury women clothing and shoes and held that due to the similarity of the marks (aurally, visually and conceptually), there was a likelihood of confusion for the identical goods in classes 18, 24 and 25 and a risk that TUCCI take unfair advantage of PUCCI for goods in Class 3 as well as a risk of being detrimental to its repute for being registered for goods in Class 21 (such as cleaning material).
The General Court added that the contested CTM had to be cancelled for goods such as toilet paper in Class 16 also detrimental to the repute of PUCCI and for glasses and jewelry registered in Classes 9 and 14 because of the risk of "tail-coat riding" on the reputation of PUCCI because it is well-know that clothes designers frequently expand their line of business into this kind of markets.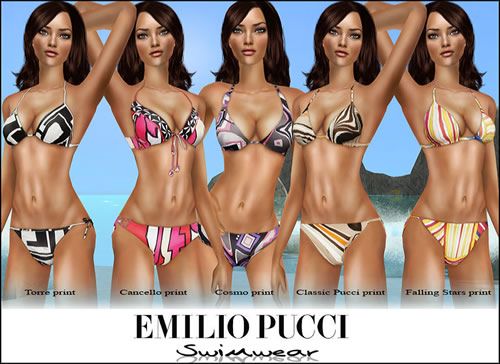 Is the average consumer still confused?