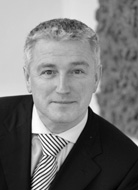 First to speak was
Flip Petillion
(Crowell & Moring), who looked at the resale of trade mark-protected products. After summarising the principles of exhaustion of rights and the free movement of goods in the European Union, he reminded the audience of the "exception to the exception" which enables the trade mark proprietor to object to the further sale of goods placed on the market where unspecified legitimate reasons exist for preventing such sale. In applying this exception, a three-way balance has to be struck between the interests of the trade mark owner, the seller and the public at large. Flip then described the approaches taken by the Court of Justice of the European Union in various cases, including
Viking v Kosan,
Christian Dior v COPAD
and
Christian Dior v Evora.
which he contrasted with a number of rulings of national courts in a variety of situations in which trade mark-protected goods were repackaged or sold in what the trade mark owner regarded as circumstances inappropriate for the mark's reputation.

Next to speak was Roland Mallinson (Taylor Wessing), on the referential use of another's trade mark to indicate compatibility, in accessories for trade mark-protected products, in toys and replicas, as prizes or special offers attached to another's product. Roland turned to the relevant provisions of the Trade Mark Directive, observing that "absolute" protection under Article 5(1)(a) does not require proof of confusion -- though after the Court of Justice ruling in Case C-48/045 Adam Opel it is plain that the allegedly infringing use must touch upon the essential function of the trade mark (presumably this now includes the non-essential functions identified by the same court in subsequent analysis.
There is an alternative approach to Article 5, he added, and that would be to make the test of infringement clearer and then see whether any of the defences apply. Roland cited the facts of Hölterhoff and Gillette v LA-Lab as instances in which it was more sensible to ask whether there was a defence than whether there was n infringement.