WEDNESDAY, 19 SEPTEMBER 2012
"Sign of the Times": copying the sign
The final full session in today's MARQUES programme for Athens 2012, titled "Copying the Sign", asked the perhaps curious but highly pertinent question: "should we do more to take the IP out of counterfeiting and piracy?", chaired by John Anderson (Pakharenko & Partners).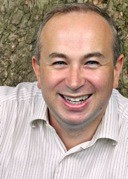 First to speak was Chris Oldknow (Enforcement Policy Counsel, Microsoft Europe), who summarised his company's policy for dealing with unauthorised copies as as "enforcement, education and engineering". He contrasted the G8's strong statements in 2007 about tackling piracy with the current drift towards anti-globalisation and international trade free of the shackles of intellectual property. Naomi Klein's, No Logo, the quest for access to medicines, freedom of the internet and current trends in tobacco trade are all reflections of this.
Chris asked the audience to contemplate social change campaigns based on threats to personal interest and enlightened self-interest, pointing out that those things that change human behaviour are generally based on emotion, not logic. This lesson must be appreciated in the IP context, where appeals to the fact that infringement loses jobs will influence the feelings of those who may lose jobs, but not to those who are unaffected by this. Lessons and stories about the important of having and enforcing IP must therefore be tailored to the individual market.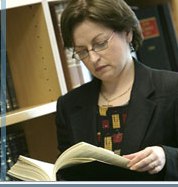 Patricia McGovern (DFMG Solicitors, Dublin) spoke next on the use of measures that are not specifically IP-related as a means of tackling counterfeits. Patricia spoke about the possible advantages of chasing vendors of counterfeit goods if they lack necessary trading licences. Remedies against landlords whose premises are used for the sale of pirate goods can also have good effects -- at least they make landlords think twice before leasing their premises to them. Louis Vuitton has pursued this course of action with some success in the US, but was less fortunate in Australia. Where third parties are sued, it is generally required that they have some knowledge of the infringers' activities before an action against them will succeed. The IP owner can give notice, of course, that an alleged infringement is taking place.
Labelling and misleading advertising laws may be well utilised against counterfeiters, though penalties vary considerably between those which have a deterrent effect and those which are merely regarded as part of the cost of doing business. Much the same can be said of national health and safety provisions. This may cause a dilemma for brand owners, who do not want the public to associate their brand with such issues. Nigeria has used health and safety provisions quite substantially, seizing large quantities of counterfeit drugs and even shutting down a market for several months. Judges seem far more willing to convict for health and safety reasons than for IP infringement. Fraud-related offences and money-laundering may also be utilised against traders in counterfeits. The latter may involved inter-jurisdiction cooperation, Patricia explained.
How can fake goods be disposed of? Confiscation orders are available in some jurisdictions, notably in the United Kingdom where proof of a "criminal lifestyle" can lead to confiscation of assets at a level which will hurt the convicted defendant substantially. Where there is a criminal lifestyle, the defendant may also be open to prosecution for failure to report income, submit VAT returns and pay relevant taxes. In similar vein, breaches of employment and social welfare law may be used for these purposes.