TUESDAY, 1 DECEMBER 2009
Cheap, cheaper, Czech: CAC to offer UDRP proceedings for EUR 500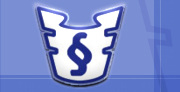 It has always been ICANN's intention to accredit several UDRP dispute resolution service providers to ensure competition and avoid the extraction of monopoly rents by dispute resolution service providers. It seems the race to the bottom is now officially open.
The Czech Arbitration Court (CAC), known for its dispute resolution services for the TLD .eu, is since January 2009 also an ICANN-approved dispute resolution service provider for .com, .net .org and other generic TLDs. It proposes an expedited UDRP proceeding for just EUR 500 (approx. USD 750). That's about half the WIPO's fee of USD 1,500 for a proceeding involving up to five domain names. The fee is split 50:50 between the panelist and the CAC.
In order to qualify for an expedited hearing, the complainant must limit arguments to 2,000 words, and the respondent must not file a response. If he does, the additional fee for the "normal" proceeding must be paid if the complainant wants to continue the proceeding.
Details of the proposal can be found on ICANN's website here; comments are welcome until 11 December 2009. It is not entirely clear when the new Supplemental Rules will take effect.
Also rumoured to plan a fast-track procedure is WIPO; however, hard facts on the proposal are still hard to come by.
The number of domain disputes per registered domain names is falling, as domainnamewire notes. This could partially explain the competition on price (it sucks to be in a shrinking market).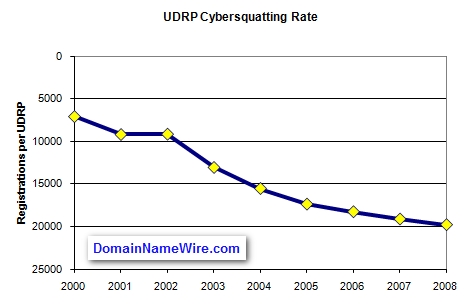 That does not mean, however, that the total number of disputes is falling, as the following graph from WIPO shows (WIPO Arbitration and Mediation Center is not the only dispute resolution service provider, but if past experience is an indicator, the trend for all providers is very similar). 2008 was a record year in numbers of UDRP cases filed with the WIPO. Seems like CAC wants a (larger) part of the action. All the better for consumers - in this case, trade mark proprietors.