WEDNESDAY, 25 JULY 2012
France: liberty to use the Autolib mark (lack thereof)


The French capital is in trouble with the branding of its car sharing program, Autolib. Publicly launched in December 2011, this system run by Bolloré, counted about 2000 cars in June 2012 and is set to reach 3000 by the end of the year, with 1200 stations in Ile-de-France (according to Wikipedia).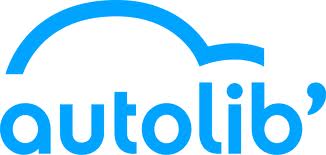 The Autolib mark was found confusingly similar to Autoliberté, a prior trade mark owned by Europcar, in a decision issued at the end of June 2012 by the appeal court. The court ordered that use of the Autolib mark cease within a month (from the date of notification of the appeal decision, which is not publicly known).
Back in March 2011 the first instance court held on the contrary that, when chosing the Autolib brand, the city did not do any wrong, since it «only followed an intellectual logic connecting to services provided under the Velib trade mark to designate similar services to cars users» (unofficicial translation from a quote in Le Figaro). Velib is the name of Paris bike sharing program, launched in July 2007.
In the city-hall the reaction was a surprised one: a recourse is being filed before the Supreme Court and the city considers urgent proceedings which could avoid its service to suffer major obstructions, according to a statement on its website. On the other side, Europcar owners Eurazeo declared that "it was open to discussions with the city over possible future partnerships as a way out of the problem". According to Les Echos, discussions for a coexistence agreement have indeed started.
Logically, Lyon's eponymous car sharing system, run by Sem LPA, is also facing an action brought by Europcar (Les Echos).