THURSDAY, 4 MARCH 2021
Talking MARQUES episode 3 now live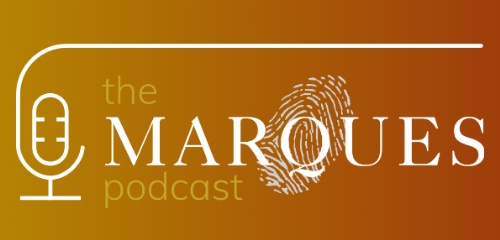 The third episode of the Talking MARQUES podcast is now available to stream on the MARQUES website and on Spotify.
This episode features two members of the MARQUES Dispute Resolution Team: Marianne Hollands of Berggren Oy in Finland and Constantin Kletzer of Geistwert Rechtsanwälte OG in Austria.
In the podcast, they review five influential trade mark judgments from the EU Court of Justice in 2020, and also mention a couple of other interesting decisions.
The cases span registrability, bad faith, infringement, liability, morality and likelihood of confusion.
If you would like to read any of the judgments discussed in the podcast, here are the links (all to the English-language version):
Look out for more episodes coming up on Talking MARQUES soon!

0 Comments

Post a comment
MONDAY, 1 MARCH 2021
SME Fund - window 2 is open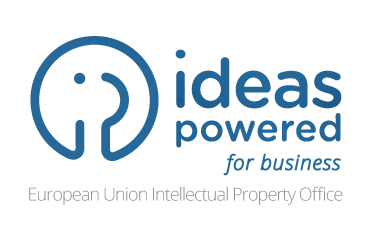 The second window of the Ideas Powered for Business SME Fund is open from 1 March (today) until 31 March.
The Fund is a €20 million grant scheme to help European SMEs access their IP rights. It is supported by the European Commission and EUIPO.
Applications can be made for funding towards IP pre-diagnostic services available at participating national and regional IP offices and/or trade mark and design applications. Each SME that applies can be reimbursed up to €1,500.
Full information about eligibility and how to apply is available on EUIPO's website here. Grants are awarded on a first come, first served basis.
Professional representatives
In response to requests from user associations, the possibility of a professional IP representatives acting for the SME, and requesting the funding in their name, is included in the new window.
Five windows
This is the second of five windows for applications that will be open in alternate months until September 2021.
During the first window from 11 January to 31 January, nearly 1200 European SMEs from all EU Member States received financial assistance: 2,944 services (IP scans and trade mark and design fees) were requested and grants amounting to almost €700,000 were requested for all available services. Micro-SMEs constituted 79% of applicants, and many applicants were new to IP protection.
The launch of the Fund was reported in the January issue of the HouseMARQUES newsletter.

0 Comments

Post a comment
WEDNESDAY, 24 FEBRUARY 2021
New updates on trade names


Reports on Argentina and Taiwan are the latest to be added to the series published by the MARQUES Unfair Competition Team on the protection of company names, trade names and other business identifiers.

The reports can be downloaded from the Team's page on the MARQUES website (log-in required). The author of the Argentina report is Laura de Achával, of Ferrer Reyes, Tellechea & Bouche, and the Taiwan one is written by Feng-Yi Hung, of Lee and Li, Attorneys-at-Law.

You can also download the previously published reports on Austria, the Czech Republic, Germany, and the UK. Each report provides summary information on protection each jurisdiction in a clear and accessible format.

The project is being led by Sascha Abrar of LÖFFEL ABRAR and Karin Pomaizlova of Taylor Wessing. They have co-authored a comprehensive multi-jurisdiction study on this topic, which is also available to download from the Team's page.

The Team More will be publishing more reports on other jurisdictions.

0 Comments

Post a comment
FRIDAY, 19 FEBRUARY 2021
Webinar on AI and IP on 2 March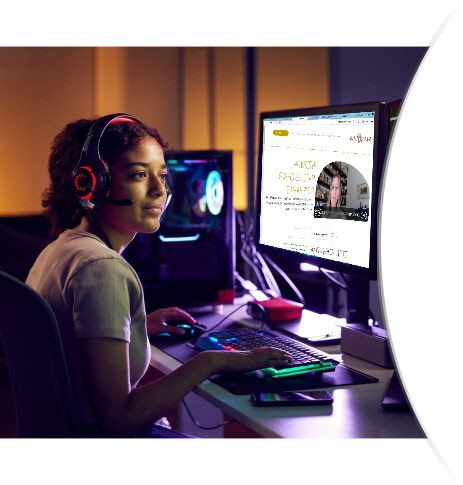 The next MARQUES webinar is on "Artificial Intelligence and IP Today: An Introductory Journey for Brand Owners".
It takes place on Tuesday 2 March starting at 15.00 GMT (16.00 CET) and will last about 90 minutes.
The webinar will provide an introduction to the concept of AI-generated works and applications as well as its potential in relation to trade marks and copyright. The webinar will include examples and also look at the ethical issues of using AI.
The speakers are members of the MARQUES Copyright and Cyberspace Teams: Tjeerd Overdijk, Vondst Advocaten NV, The Netherlands; Carol Gormley, FRKelly, Ireland; Michael Zoebisch, rwzh Rechtsanwaelte Partnerschaft, Germany; Franz Gerhardt, Bird & Bird LLP, Germany; Thomas Hvammen Nicholson, Protector Intellectual Property Consultants AS, Norway; and Caroline Perriard, BrandIT, Switzerland.
The registration fee is €100 (MARQUES members) or €135 (non-members) and participants can receive a certificate of attendance on request after the event. Find out more and register here.
To learn more about AI and trademarks, read these blog posts by members of the Cyberspace Team:
Is Alexa the new average consumer?

0 Comments

Post a comment
FRIDAY, 12 FEBRUARY 2021
IP Mediation Conference to be held virtually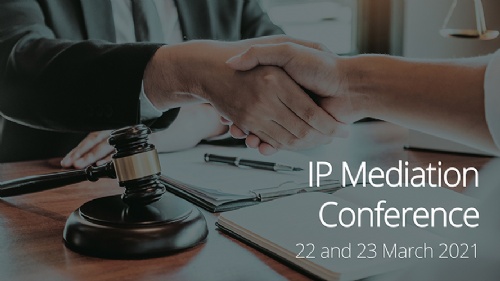 The EUIPO Boards of Appeal, together with the EUIPO Academy and the International Cooperation and Legal Affairs Department of EUIPO, are hosting the third IP Mediation Conference on 22 and 23 March 2021.
The conference will take place virtually via Zoom. It will cover topics including: mediation policies in the EU; mediation and arbitration – two faces of the same coin?; how to resolve international disputes – mediation and other ADR services; mediation and e-commerce; the Singapore Convention; and SME IP rights holders dispute resolution.
The conference will be held in English, with translation into French and Spanish.
Registration costs €150 and the deadline for registrations is 15 March. Participation fees are non-refundable.
For more information see:
Dedicated page on the EUIPO website

0 Comments

Post a comment
WEDNESDAY, 10 FEBRUARY 2021
Report reveals benefits of owning IP rights


Companies that own IP rights have 20% higher revenue per employee than companies that do not. That is one of the key findings from the latest EUIPO/EPO report comparing the economic performance of companies that own IP rights with those that do not.
The report is available on the EUIPO website here. The Executive Summary in English is here. It is published by the EUIPO, through the Observatory on Infringements of Intellectual Property Rights, and the EPO, and analyses European and national patents, trade marks and design rights.
It develops previous studies on the economic contribution of IP, which were published in 2013, 2016 and 2019 and is an update of a study published in 2015. The 2019 report found that industries that make above-average use of IP rights contributed 29% of employment and 45% of GDP in the EU.
The latest study analysed a representative sample of over 127,000 European firms in 28 EU member states (including the UK), based on data from 2007 to 2019.
Key findings
The study found that, correcting for relevant factors such as sector, company size and country, this revenue premium companies owning IP rights rises to 55% and even higher for SMEs.
Companies owning IP rights also pay wages that are on average 19% higher than firms that do not own IP rights.
About 60% of large companies own IP rights. Although fewer than 9% of small businesses own IP rights, the firms that do have 68% more revenue per employee than firms that do not.

0 Comments

Post a comment
TUESDAY, 9 FEBRUARY 2021
Latest updates on IP in China


Members of the MARQUES China Team share recent news on statistics, legislative reforms and case law from China. By Mr Xiaoming Liu and Mr Tingxi Huo.

CNIPA's latest statistics

In 2020, the China National Intellectual Property Administration (CNIPA) examined that there were 8.784 million new national trade mark applications, up by 6.43% over the previous year.
The average duration of examination has been shortened to four months. The duration of registration has been shortened to between seven and eight months. Validly registered trade marks total 30.17 million and there are 6,085 registered geographical indications.
Since 2018, the CNIPA has rejected more than 150,000 trade mark applications filed in bad faith or for hoarding purpose.
Criminal Law amended
On 26 December 2020, the Chinese Congress released the 11th amendment of the Criminal Law, which will come into effect on 1 March 2021. The highlights relating to IP summarized are:
Under Article 213, trade mark protection has been extended from goods to services. Although the protection covers services, the amendment has further clarified the issue in the law.
Under Article 213, protection of copyright has been extended to cover copyright-related rights.
The maximum imprisonment in serious scenarios for the following five crimes has been extended from seven to 10 years:
Counterfeiting registered trade marks;
Selling goods bearing counterfeit registered trade marks;
Illegally manufacturing or selling illegally manufactured identifications of registered trade marks;
Crime of infringement on copyright; and
Crime of infringement on trade secrets.
However, surveillance and detention, namely the freedom-limiting penalty that is lighter than imprisonment, has been abolished.
In general, the penalty has become heavier. We expect that the amendment will be more of a deterrent to the infringers and can better protect legitimate IP rights in China.
LEGO copyright case
SPC updates 18 interpretations
In 2020, the Chinese Congress made the first Civil Code and amended the Patent Law. In 2019, the Trademark Law was amended. In 2018, the Chinese Trademark Office and Chinese Patent Office merged and formed the current China National Intellectual Property Administration (CNIPA).
The Civil Procedural Law and the Administrative Procedural Law were also amended in recent years.
Accordingly, the Supreme People's Court (SPC) decided on 23 December 2020 to amend its 18 judicial IP interpretations to keep up with the developments.
On 29 December 2020, the Shanghai High People's Court upheld the first-instance court's ruling that the prime culprit infringing Lego's copyright should be imprisoned for six years and fined CNY90 million. Another eight accessary criminals were sentenced to imprisonment ranging from three years to four years and 10 months, with fines ranging from CNY0.2 million to CNY4.5 million.
The criminals were found out to have copied Lego's 663 copyrighted toys, with an illegal turnover of more than CNY330 million and unsold stock of CNY30 million. As Denmark and China are both members of the Berne Convention for the Protection of Literary and Artistic Works, China is obliged to protect Lego's copyright.
Had the infringement happened after 1 March 2021 when the newly amended Criminal Law comes into effect, the imprisonment and fines could be heavier. However, the fine was not awarded to Lego. If it wishes, Lego is entitled to file a civil lawsuit to claim damages.
By Xiaoming Liu and Tingxi Huo, of Chofn IP, China. Find more resources about China on the China Team page

0 Comments

Post a comment