MONDAY, 24 NOVEMBER 2014
OHIM webinar on latest decisions: all welcome!


MARQUES's friends at OHIM have the pleasure of announcing a webinar with the curious title "Decisions of the Trimester" which will take place this coming Tuesday, 25 November 2014, from 10:00 to 13:30 (local Alicante time). Don't worry: the Trimester isn't a new court of tribunal that is making any decisions: it's a somewhat quaint term for a period of three months -- most commonly associated with the three phases of pregnancy. The object of this exercise is to keep experts from OHIM, National IP Offices and user associations updated on new developments in the relevant case-law, including the latest and the most important decisions of the OHIM Boards of Appeals (BoA), the Court of Justice of the European Union and the General Court.

The webinar will be broadcast live through the following link: http://directo.avanzo.com/OAMI_20141125/. The website contains a test page on which participants can check the system beforehand to see if it works for them. Accompanying the webinar will be a set of PowerPoints.

To join in, all you need are (i) a computer, tablet or internet-enabled smartphone, (ii) an internet connection with a minimum of 300 Kbps (the optimal bandwidth is 500kbps), (iii) an internet browser and (iv) headphones.

If you can't plug in switch on and sit back to enjoy this service, feel free to share the link with friends, clients, relatives and anyone else you can think of!

If you have any questions, please do not hesitate to contact the OHIM Academy though its conveniently memorable email address at academy@oami.europa.eu with the subject line "Webinar 25/11/2014".

0 Comments

Post a comment
MONDAY, 24 NOVEMBER 2014
Bans and restrictions on trade mark use and consumers' health: a new article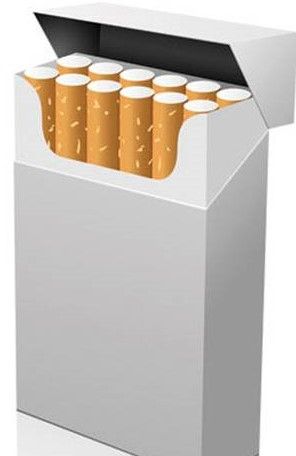 Knowing the importance of plain packaging as an issue faced by MARQUES members, currently within the tobacco industry and potentially in a number of other sectors, readers of this weblog should note "Bans and Restrictions on the Use of Trademarks and Consumers' Health", a new article by Enrico Bonadio (City University London - The City Law School), which is being published in the final issue for 2014 of the Intellectual Property Quarterly. According to the abstract:
The article analyses to what extent the use of brands on packaging in the field of tobacco, alcohol and food can be prohibited or restricted by governments to protect consumers' health. After introducing the most important packaging-related measures adopted or proposed in the industries in question and highlighting the differences between the concepts of "registration" and "use" of brands, the paper will make the point that the TRIPS Agreement and the Paris Convention do not offer trademark owners a positive right to use brands, but just a negative right (i.e. the right to prevent third parties from exploiting the sign), which makes the measures analysed in the paper lawful and compliant with those international treaties. In light of the evidence gathered thus far, the measures in question seem also to be capable of meeting the desired target, namely consumers' health.
The text of this article is available in full in pdf format via SSRN, here.
MARQUES's involvement in this field is reflected in the activities and publications of the MARQUES Regulatory Team, which you can read about here.

0 Comments

Post a comment
FRIDAY, 21 NOVEMBER 2014
The Dark Knight... dribbles?


Sports and news pages seem to be buzzing today with a story that DC Comics has taken on Spanish football club Valencia over a figurative CTM application depicting a bat in various classes. Indeed, Batman may be meeting the Spanish bats in court, and not in the football ground, as DC Comics has launched opposition proceedings before OHIM against registration of the mark below left, arguing likelihood of confusion with its own prior marks of the bat.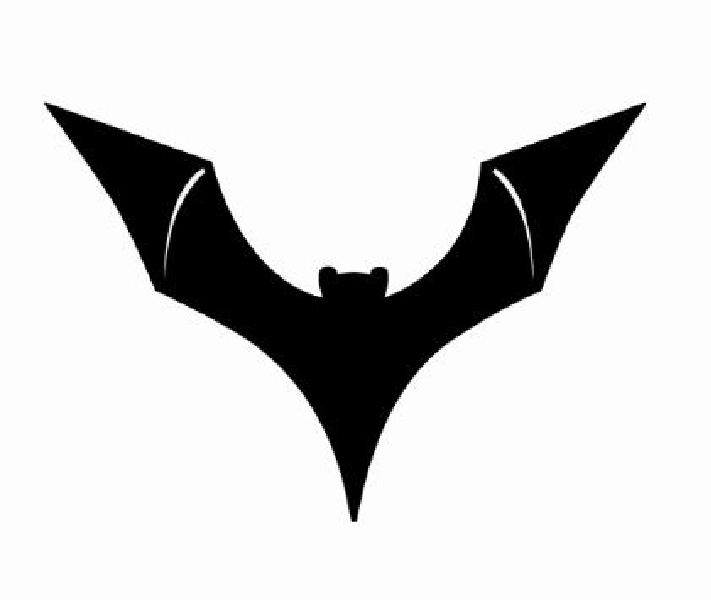 Being a fan of the Dark Knight and a supporter of both teams that met and won Valencia in its two Champions League final appearances, this blogger is not the one to express opinion on this dispute. He will note, however, that Valencia have a bat history that seems to be going back long before Bruce Wayne became the Batman, but that the CTM opposed may be the only Valencia CTM not including any word indications.
He will also express his surprise over the fact that news of this dispute are so 'fresh', while the opposition dates back to May 2013 and is currently in the peaceful status of an extended cooling off period, at the common request of the parties.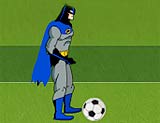 Thanks go to Apostolis Mantzakos, a dedicated IP paralegal and football aficionado, who sent word of this news piece to this blogger and here is Batman practicing for the match!

0 Comments

Post a comment
WEDNESDAY, 19 NOVEMBER 2014
General Court: KAATSU rejected for descriptive character


In Case T-567/12, Kaatsu Japan Co. Ltd filed the CTM application KAATSU for various goods and services in Classes 9, 10, 16, 28, 41 and 44 of the Nice Agreement.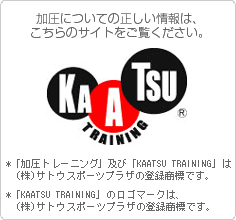 The examiner considered that the relevant public was the general public in Europe and that the sign KAATSU could be understood in most European languages and the word was used to describe a method of physical exercise. Therefore it rejected it for Class 9: 'Scientific, measuring and teaching apparatus and instruments; pre-recorded videotapes, compact disks (CDs), laser disks (LDs), digital versatile disks (DVDs) and computer software; parts and fittings for all the aforesaid goods'; Class 10: 'Surgical, medical and veterinary apparatus and instruments, orthopaedic articles; apparatus for physical training for medical use; parts and fittings for all the aforesaid goods'; Class 16: 'Paper, cardboard and goods made from these materials, not included in other classes; printed matter; instructional and teaching material (except apparatus); parts and fittings for all the aforesaid goods'; Class 28: 'Gymnastic and sporting articles not included in other classes; training and exercise equipment for fitness purposes; parts and fittings for all the aforesaid goods'; Class 41: 'Education; providing of training; entertainment; sporting and cultural activities; educational services; providing seminars and workshops; training instructors in the field of physical training; qualification of instructors in the field of physical training; provision of information, advisory and consultancy services in relation to all of the aforesaid services'; Class 44: 'Medical services; veterinary services; hygienic and beauty care for human beings or animals; providing medical information; physical therapy services; kinesitherapy services; provision of information, advisory and consultancy services in relation to all of the aforesaid services'.
The Second Board of Appeal and the General Court dismissed the appeals. The mark applied for related to an exercise method or technique which induces muscle hypertrophy and increases muscle strength, essentially by applying a controlled reduction of blood flow to the muscles exercised by means of compressing the proximal vasculature and related areas, and the term 'kaatsu' referred to that method and informed the consumer directly and without the need for further reflection on his part about the goods and services in question. The mark applied for was neither merely suggestive nor allusive, but directly descriptive of certain characteristics of the goods and services offered by the applicant. Therefore the mark applied for is descriptive in character, within the meaning of Article 7(1)(c) of Regulation No 207/2009. Furthermore, the applicant had failed to show that the mark applied for had acquired distinctiveness through use.

0 Comments

Post a comment
WEDNESDAY, 19 NOVEMBER 2014
World Customs Organization adds tracekey to its IPM facility

The World Customs Organization has just issued a media release welcoming tracekey solutions GmbH within its global network of track & trace and authentication solutions interfaced with the WCO's IPM public user interface. This announcement comes just a few days after the IPM was enhanced through the addition of CERTILOGO (noted on Class 46 here).
More information about tracekey solutions can be found from its website here.

0 Comments

Post a comment
FRIDAY, 14 NOVEMBER 2014
When converted CTMs have to coexist: Slovenia's latest ruling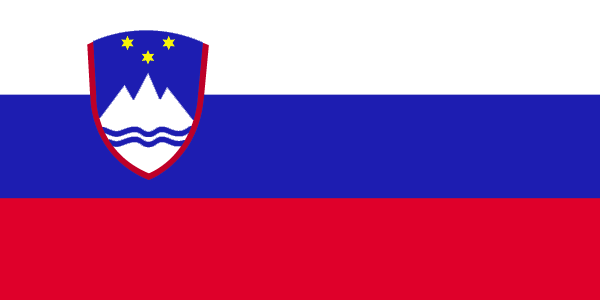 In a recent decision the Slovenian Intellectual Property Office (SIPO) held that the opposition against the registration of the trade mark DIPLOMAT, this being a Community trade mark that had been converted into a Slovenian trade mark was deemed not to have been filed, because the trade mark on which the opposition was based (DIPLOMATICO -- which was also a CTM converted into a Slovenian trade mark) was not an earlier trade mark within the meaning of Article 44(2)(a) of the Slovenian Industrial Property Act.
Both converted trade marks had the same application date of 1 May 2004 (the day on which Slovenia joined the European Union and the CTM system). Accordingly neither of them was deemed to predate the other.
This case demonstrates that CTMs which were applied for before 1 May 2004 and which are subsequently converted into Slovenian trade marks will have to coexist in Slovenia -- even if they are similar or even identical -- since they are deemed to have the same application date (this does not however affect converted CTMs which were filed with OHIM after 1 May 2004, which will keep their original application dates.
Source: "Earlier CTM loses priority date after being converted into national trademark" by Katja Kovacic (ITEM doo, Ljubljana), posted to World Trademark Review, 5 November 2014, which goes into substantial factual detail concerning this case.

0 Comments

Post a comment
FRIDAY, 14 NOVEMBER 2014
OHIM Fast Track webinar -- coming speedily to your computer!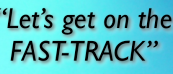 It's not much more than a week to go, so you'll have to be quick if you want to catch the 30-minute webinar on the Fast Track processing of trade mark applications which our good friends at OHIM have devised for you. The event takes place at 13.00 (local Alicante time) on Monday 24 November.
By sheer coincidence this webinar is due to take place on the very same day as the launch of the Fast Track itself -- so it will be the perfect opportunity to ask all those questions you've always wanted to know the answers to ...
For more information, just click here.

0 Comments

Post a comment