FRIDAY, 28 JANUARY 2011
New consultation on UK IPO business hours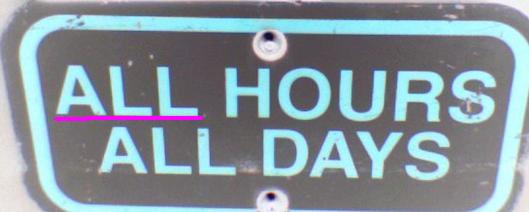 Have you ever wished you could file a new (non-priority) UK trade mark application on a Saturday morning (... and obtain a filing date)?
Well, you might soon be able to do just that. On 27 January 2011 the UKIPO published on its website information about a new 'informal' consultation on "Liberalising the Intellectual Property Office's business hours for the filing of new applications for the protection of IP rights" (Reference: 2011-001). According to the UKIPO's website this consultation:
"... sets out proposals to change the business hours for receiving and awarding filing dates for new design, patent and trade mark applications which do not claim priority from an earlier application.

The aim is to improve the services we offer by removing unnecessary restrictions on when we can accord filing dates. This reflects a world in which applicants are increasingly using electronic communications and private mail and courier services for the delivery of new applications.

The consultation is aimed at anyone who has an interest in filing applications, forms and documents with the Intellectual Property Office."
More information on how to respond and all the details of the consultation can be found on the UK IPO'w website here and here (PDF). The closing date for this consultation is 10 March 2011 (a Thursday).