SUNDAY, 26 SEPTEMBER 2010
A shampoo with a bubble: champagne?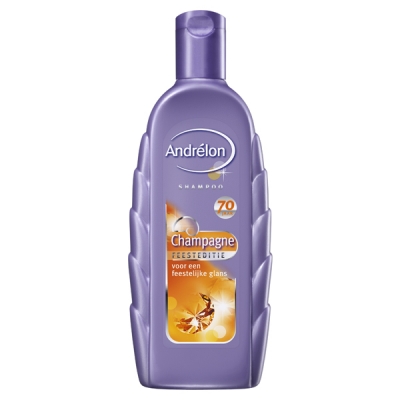 Having a bad hair day? Unilever's Andrélon champagne shampoo might be the cure, but hurry up, because the shampoo, created to celebrate the 70th birthday of the Andrélon trade mark, might be out of stock soon, if the Comité Interprofessionel du Vin de Champagne (CIVC) prevails in summary proceedings against Unilever before the District Court The Hague. The decision is expected on October 8, 2010. The Comité holds that Unilever is not allowed to use Champagne because it enjoys protection as a geographical indication and as a trademark. According to CICV Unilever takes unfair advantage of the distinctiveness and reputation of Champagne. CICV cherishes Champagne as a precious diamond: CICV argues that it only cooperates with 'la fine fleur'. Andrélon might not be a perfect match for Champagne. Unilever apparently understood that the Champagne campaign was not fortunate in all details: while heading to court Unilever removed the golden label with depictions of diamonds from its bottle. All direct references to Champagne were removed. Besides that Unilever argues that it should have a possibility to clarify to its customers that the shampoo contains a Champagne extract. In the meantime most original Champagne shampoo bottles have been distributed to retailers.