MONDAY, 30 AUGUST 2010
Greece - penalty clauses and trade mark agreements


The Athens Court of Appeal has given litigants in Greece a good precedent to enforce penalty clauses in trade mark related agreements, which have taken a wrong turn (or two). The story is not particularly original, though it takes place in the realm of hairdressing! As it so often happens, a group of people joined forces to open a hairdressing business, in the form of a general partnership company. The trade marks were registered in the name of one of the partners who licensed them to the company. When they all decided they've had enough of each other, they signed an agreement whereby the license was revoked and the remaining partners were given a grace period to remove the trade marks from signs, printed matter etc. A penalty clause of 1.000 euro/day was set in case of infringement.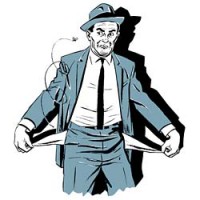 And as it, also, so often happens, the agreement was breached for a period of just over a hundred days. The injured party went on to enforce its rights and the case reached the Court of Appeal of Athens. The Court, after carefully setting out the legal requirements for enforcement of a penalty clause, upheld the particular penalty clause, rejecting the defendants' arguments claiming that the penalty was disproportionate. So, for Greece, 1.000 euro per day for penalty clauses seems safe enough. The judgment received number 873/2010 and is available only in Greek. If any of the readers of this blog is interested, I'd be happy to forward it with a summary translation.