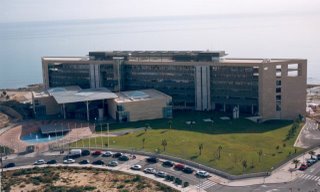 The Council of the European Union has decided on the appointment of the next President and on other senior posts to be filled at OHIM.
Mr António Campinos has been appointed President (as previously
noted on IPKat
), Mr Christian Archambeau Vice-President, and Mr Paul Maier President of the Boards of Appeal. In addition, the Council also decided the appointment of the chairs of three Boards of Appeal: Mr Théophilos Margellos, Mr Tomás de las Heras Lorenzo and Mr Detlef Schennen. All appointments are for five years, with the start of the respective terms to be determined by the OHIM Administrative Board. Mr Campinos is expected to take office on 1 October, following the end of the term of the current President, Mr Wubbo de Boer.
OHIM Press Release here.