TUESDAY, 25 MAY 2010
Italian law amends Italian PDO/PGI system for wines.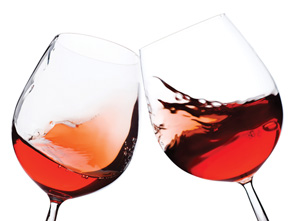 On the 8th of April 2010, Italian legislators enacted Legislative Decree No 61 on the protection of designations of origin and geographical indications for wines, which is now in force.
The Decree replaces the previous applicable legislation (Law No 164/1992) with the aim to coming into line with Council Regulation (EC) No 479/2008 on the common organisation of the market in wine and affects, amongst others, the classification system for wines with designations of origin on national level (the previous "Doc" and "Docg", on the one hand, and "Igt", on the other hand, which have now been respectively replaced by the terms PDO [in Italian DOP] and PGI [in Italian IGP], although the winemaker may choose to keep the old acronyms on the labels) and the control system which is now similar to the one established for the PDOs and PGIs for agricultural products and foodstuffs (i.e. pursuant to Council Regulation (EC) 510/06)
In addition, the application procedure for winemakers is simplified through the setting-up of a single regional technical file and administrative fines for counterfeiting of the PDOs/PGIs have been introduced.
The new Legislative Decree also lays down the regulation of the Consorzi di Tutela (group of producers), similar to the one already established in Italy for the Consorzi di Tutela for agricultural products' PDOs and PGIs (ex Article 14 (5) Law No 526/1999).
The text of the Legislative Decree (in Italian) can be found here. Cheers!