THURSDAY, 21 JANUARY 2010
Russia: Cybersquatters, beware! Courts may not be stopping at the statutory compensation limit anymore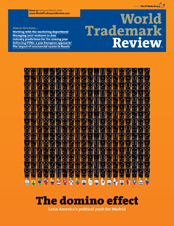 This blogger is thankful to Adam Smith, a reporter from World Trademark Review, who just drew her attention to the recent judgement by the Moscow Arbitration Court.
In the case, which has already attracted a number of comments, Landmark VIP Services was sued by the business magazine Forbes and its Russian publisher. The latter alleged a trade mark infringement, the result of registration and use of the domain name Forbes.ru by the defendant (the mark being very similar to the claimant's ForbesRussia.ru). This was the first time that the court awarded a compensation higher than the statutory limit of RUB5,000,000. Natalia Gulyaeva, a leading IP lawyer in Russia, suggests that the award of RUB8,000,000 (nearly $300,000) may set a precedent for future cybersquatter disputes.
However, this may not be the end of the story as Landmark VIP Services are expected to appeal against the decision.
Natalia Gulyaeva warns that the number of disputes concerning registration of domain names, conflicting with the IP rights of their holders, is likely to increase this year. This is so due to the possibility of registration of Cyrillic domain names in the .рф (.rf) zone; the procedure which will become available to wider public after 25 march 2010.
The original article can be found here.