WEDNESDAY, 20 JANUARY 2010
CHESHIRE CAT a geographic indication?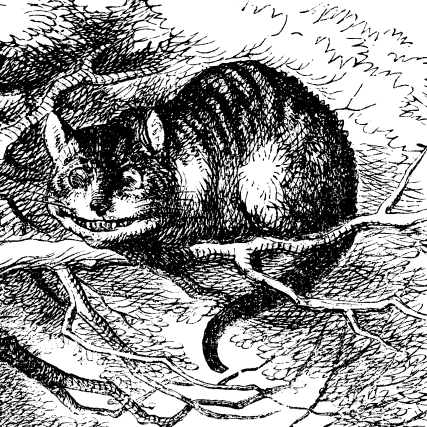 Disney sought to register the trade mark CHESHIRE CAT for a variety of products in Switzerland, among them CDs, DVDs, books, magazines, computers, MP3 players, watches, jewellery, pens, bags, clothing, shoes and games. The Swiss IPO allowed the application for all goods that are carriers of content (books, DVDs etc), but demanded that a limitation "all goods originating from England" be added to the list of products for the other goods (that's the weird Swiss way of dealing with geographic indications in trade marks). CHESHIRE CAT would be understood by the relevant Swiss public as an indication that the goods so labelled originate from Cheshire, England.

The Federal Administrative Court reversed. Cheshire was hardly known as a place name among the Swiss public, it was a small shire visited by few (Swiss) tourists (the Court notes that because of the climate, north-western England is not a preferred destination of Swiss tourists...). Cheshire has no special reputation for manufacturing computers, watches, clothing etc. The term CHESHIRE would not be recognized by the Swiss public as a geographic indication (neither, so the Court, as a figure from Lewis Carrol's "Alice in Wonderland", as it was only mentioned seven times in the book).