THURSDAY, 14 JANUARY 2010
Ouzaki's not ouzo -- and it's not Greek either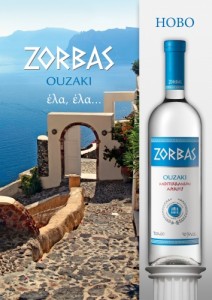 Last month Bulgaria's Commission for Unfair Competition fined Sofia-based alcohol producer Sis Industries the sume of € 613,079 for producing and advertising a drink by the name of Ouzaki Zorbas. This name was found to be confusingly similar to Greece's most popular drink, ouzo. The company that developed the advertising strategy was fined €30,873. According to the Commission, the elements of Greek culture portrayed in the advertisements and on the drink's label could easily mislead consumers into believing that the drink was a variation of ouzo.
Source: IP News Eastern Europe (PETOŠEVIĆ), here.