THURSDAY, 7 JANUARY 2010
Protecting trade marks against company names: the first 75 UK decisions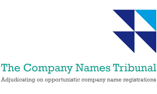 The UK's Intellectual Property Office has now published the first 75 decisions of the Company Names Tribunal, which adjudicates on opportunistic registrations of companies with names identical or similar to names that are associated with other companies -- and which in many cases are protected as trade marks. The good news for trade mark owners is that almost all 75 decisions appear to have gone in favour of the complainants (two having been withdrawn and two struck out). The bad news is that people continue to register opportunistic company names at all.