THURSDAY, 12 NOVEMBER 2009
Competition group to discuss implications of L'Oréal v Bellure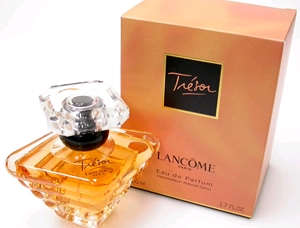 Next Wednesday, 18 November 2009, the Competition Law Association is holding a meeting at which the subject is quite a controversial one for brand owners not just in the scent and cosmetics industries but way beyond. "Look-Alikes, Smell-Alikes and Unfair Competition: the implications of L'Oréal v Bellure" is its theme. This meeting is hosted in Milbank Tweed's London office and the speaker is Henry Carr QC, who represented L'Oréal SA, Lancôme parfums et beauté & Cie SNC in the reference to the European Court of Justice on which this seminar focuses.

The Competition Law Association is the UK branch of the International League of Competition Law (Ligue Internationale du Droit de la Concurrence - LIDC). Its members are drawn from both competition and intellectual property backgrounds, which makes it an ideal forum for the exchange of views on subjects of mutual interest with people whom you might not otherwise get the chance to meet. For further details of this meeting, for which the registration fees are very modest, may be obtained here. All are welcome.