WEDNESDAY, 12 AUGUST 2009
CTM applications down by 5%, Swiss applications down by 14% in first half 2009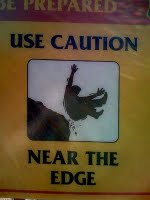 In the first half of 2009, the OHIM received about 5% less applications than in the same period last year. OHIM President Wubbo de Boer notes "modest signs of recovery in recent months".
In Switzerland, national applications have been down by 14% in the first half of 2009 compared to the same period last year (from 8,752 to 7,525). The sharp decline is somewhat surprising given that the general consensus seems to be that Switzerland has not been hit too hard by the economic crisis so far. I hope these are not signs of things to come - the figures for July were apparently better again, so maybe there is hope.
The stronger decline in Switzerland may be due to the smaller sample, but also because CTMs are becoming more and more an alternative to national trade marks for many firms (meaning that without the economic downturn, we would see strong growth). The decline in applications at national offices could well be larger than at OHIM (maybe my fellow Class46 bloggers have some information on this).

Sources: for OHIM the Alicante News of 22 July 2009; for Switzerland personal communication with Eric Meier, head of trademarks at the Institute of Intellectual Property.
Image credit: jasontho, Creative Commons licensed