TUESDAY, 4 AUGUST 2009
Swiss customs seizes Victorinox goods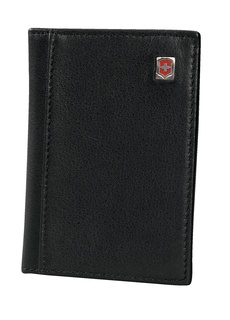 Victorinox is one of the two companies that make the original Swiss Army Knife. In recent years, it has expanded its brand to numerous other goods, such as luggage, leather goods, clothing and even perfume. While the Swiss Army Knives are undisputedly made in Switzerland, some of the other goods, notably the travel gear, is made in China or Taiwan. However, Victorinox still attaches the Swiss cross to them - for Victorinox, the cross and shield is its brand, not an indication of geographic origin.

The entrepreneur and politician Thomas Minder begs to differ. Upon his complaint, Swiss customs authorities have seized 116 boxes of luggage made in China with the Victorinox Swiss cross brand affixed. He has now filed a criminal complaint in Basel-Stadt for violation of trade mark law and unfair competition.
News article here (German).
Note: Minder does not mind the use of the Swiss cross on the Swiss Army Knives, as they are manufactured in Switzerland. However, under current law, the Swiss cross may not be affixed on any good, even when made in Switzerland (it may be used for services, however). This is considered illogical and one of the reasons why the law is about to be amended (parliamentary discussion will be held this fall).