MONDAY, 3 AUGUST 2009
Romania moves towards trade mark reform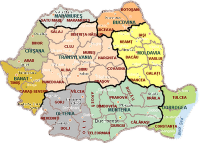 The Petosevic news bulletin reported last month that the Romanian government had approved a statutory amendment of the Law on Trade Marks and Geographical Indications. The principal function of this proposed legislative amendment is to bring Romanian law explicitly in line with that of the European Union and to ensure the existence of a legal framework for the prosecution of Community trade marks. It also provides for the registration of signs such as holograms and sounds.

The bill, which nominates the Bucharest Tribunal as Romania's Community Trade Mark Court, now awaits further legislative steps.