SUNDAY, 17 MAY 2009
CORNISH SARDINES, FORMAGGIO DI FOSSA DI SOGLIANO head for GI protection


An application has been made under Article 6(2) of Council Regulation 510/2006 on the protection of geographical indications and designations of origin for agricultural products and foodstuffs to register the British term CORNISH SARDINES as a Protected Geographical Indication. According the the application,
"Cornish Sardines is the name given to the pelagic fish of the species sardina pilchardus which have been caught up to six miles off the Cornish Coast, landed and processed in the county of Cornwall. The colloquial name given to the fish is pilchard.

Cornish sardines are metallic green or olive coloured along the back with golden flanks and pearlescent silver shading to silvery-white on the belly. There are a series of dark spots along the upper flanks, sometimes with a second or third series below. The size of the fish can vary during the season. Each kilogram of sardines must contain between 9 and 18 sardines.

The flesh has a firm, fine texture when fresh; this soon softens and deteriorates exponentially as temperatures rise above 1 ° C. The individual strength of taste varies with the freshness of the fish and level of fat in the flesh.
Fresh Cornish Sardines should be bright and firm, with most scales intact, gills should be dark pink or red in colour. They should be plump and smell fresh and are at their best in late summer when they are moist and full of taste. Cornish Sardines may be sold either fresh or frozen".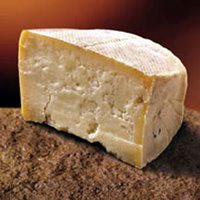 At the same time, the Italians have applied to protect FORMAGGIO DI FOSSA DI SOGLIANO as a Protected Designation of Origin for cheese. According to the application,
"At the end of the aging process the weight of individual 'Formaggio di Fossa di Sogliano' PDO cheeses varies from 500 (five hundred) grams to 1 900 (one thousand nine hundred) grams. The cheeses are irregular in shape, with typical bumps and depressions, and the surface is primarily wet and greasy and in some cases may be covered by butterfat and mould which can be easily scraped off. Small cracks and possible yellow ochre stains of varying intensity on the surface are also typical of the product. There is no or minimal rind. The interior consistency is semi-hard and crumbles easily, and the colour is amber white or slightly yellowish. The smell is typical and lingering, and at times full and pungent, with aromas recalling woodland undergrowth with hints of mould and truffles".