FRIDAY, 8 MAY 2009
Brand loyalty in crisis and private label on the rise in Greece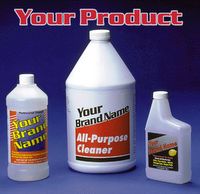 The Greek newspaper "Ta Nea" reported yesterday of a shift in the behavior of Greek consumers, who now tend to prefer private label products in a rapidly increasing pace. According to the newspaper, 1 out of every 5 products bought in Greek supermarkets is a private label product, marking a 30% rise in comparison with last year. Characteristically, in the first quarter of 2009, although dairy products consumption has generally dropped, private label dairy product sales have gone up. But, according to the survey, this phenomenon extends to the whole range of "every-day" (particularly food and beverage) consumer products with private label products conquering market shares of over 30%. Moreover the rate of market share increase of such products in Greece, seems to be triple the respective average European rate.

What's striking is that this phenomenon is not solely the result of the economic crisis, but it seems to reflect a more permanent change in consumer behavior of Greeks. The survey demonstrates that it is not only lower income consumers who have turned to private label, but all income classes contribute to this rise of private label products. Moreover, as regards brand loyalty, 52% of the participants in the survey hold that private label products do not lack in quality, in comparison with the established brands in the respective market sector. According to the article, the British, the French and the Belgians are champions in private label consumption.