WEDNESDAY, 1 OCTOBER 2014
EU-Canada Trade Agreement touching upon IP rights and GIs concluded


In a press release of today, OriGIn informs that negotiators have now finished their work on the EU-Canada Comprehensive Economic and Trade Agreement (CETA).

This Treaty - not yet binding under international law (it will only become so after a legal review and the completion of the ratification process) - also touches upon intellectual property rights issues. In addition, it recognises the special status and offers protection on the Canadian market to numerous European agricultural products from a specific geographical origin.

Amongst others, the Agreement establishes that the use of GIs such as ROQUEFORT or ACETO BALSAMICO DI MODENA will be reserved in Canada to products imported from European regions where they traditionally come from and provides for the possibility to add other products' names to the list in the future. In addition, some EU GIs such as PROSCIUTTO DI PARMA will finally be authorized to use their name when sold in Canada, which has not been the case for more than 20 years.

Further info can be retrieved here: http://ec.europa.eu/trade/policy/in- focus/ceta/index_en.htm#outcome
while the consolidated CETA text can be read here: http://trade.ec.europa.eu/doclib/docs/2014/september/tradoc_152806.pdf.

0 Comments

Post a comment
WEDNESDAY, 1 OCTOBER 2014
OHIM oppositions webinar ahead -- and you don't have to stay awake till midnight for it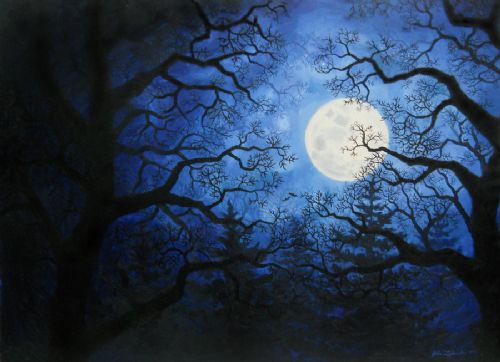 Class 46 is delighted to inform readers that MARQUES's friends at the OHIM Academy and the Online Solutions team are shortly to hold a brand new webinar on oppositions. The date? 7 October, at 12:00 [that's midday, not midnight, thank goodness!] Central European Time.
The title, Managing oppositions online: from filing to eCommunications, gives away the webinar's content since it will offer an insider's look at the opposition filing tool, as well as introducing new features like the double electronic signature for joint requests.

The webinar will be accessible by following this link. For more information on OHIM's new website you can also refer to 'Inside OHIM online', the organisation's single-entry point for all information on the new OHIM website -- and the gateway to OHIM's improvements list, and its list of reported errors.

0 Comments

Post a comment
TUESDAY, 30 SEPTEMBER 2014
Copenhagen conference: never too late for an EU TM reform update


The TM reform in Europe is submitted to the 'Ordinary' legislative procedure, meaning it will becomes a law once the Council and Parliament agrees on EU Commission 's proposal.

Cecilia Wikstrom was a Rapporteur on the proposal and she joked that after negotiating with lawyers, she can negotiate world peace. The issue was that after Parliament elections earlier this year, all of the members who worked on it were gone. No promises can be made but let's hope (and wish) that it can be agreed on before end of 2014.

So far the EU Parliament and Council agreed on 80% of the content, apparently some of the disagreements are the issues of the goods in transit, governance of OHIM, limitations on TM rights, small consignments.




The second speaker of last Friday 's second morning session was Imre Gonda, Deputy head of TM, model and design department of the Hungarian IP office. He started with a quick reminder of the important events which led to the EU TM reform (ie.: from Council conclusions for the need for reform in 2010 to Max Planck institute Study which lasted 2 years).




Challenges for the TM'package are territoriality and the different national systems. Due to globalization, brand owners need to protect their rights globally so the legislation should adapt to those needs (i.e.: reputation criteria). New provisions which apply this extraterritorial aspect are for example: on AB level the descriptiveness in any territory where it is descriptive (concerns are unnecessary burden on national offices, may not comply with Paris Convention provisions, lack of transitional agreements, conversion would become meaningless); for RG, extension of opposition to CTMs registered in bad faith on the basis of non- EU marks (concerns are unforeseeable difficulties like cumbersome evidence taking procedure (genuine use), relevant market, language, would the outcome of negotiations with 3rd country justify the price).




There is a consensus that these amendments will be deleted.




Consent to co-existence and genuine use: how do you time 5 year grace period for genuine use? MARQUES has argued that the date be included in the register. Today there is still no harmony as to treatment of conversions of CTM applications in EU.




Regarding private imports provision, the reforms plans to apply Blomquist v rolex (where the Danish consumer was not part of the proceedings, only HK infringer) which would be aimed at private import of counterfeit goods (consumer not an infringer where he does not act in the course of trade)-UK HR DK AT BE NL would exclude parallel imports.




As regards the new right to prohibit counterfeit goods in transit (art 9 CTMR, 10 TMD), that right is lost if the declarant or holder provides the evidence that the TM owner is not entitled to prohibit placing the goods in the market of final country of destination.




As for the "IP translator" aftermath: there is provision permitting the owner to amend list of goods within 6 months if class heading has been used (this provision was included after MARQUES proposal); use of general terms being clearly covered by literal meaning (not those who cannot be understood).

Finally, Tove Graulund covered the concerns regarding the fees surplus (should it go towards cooperation or compensation?) compiled by MARQUES task force.

**

This session wrapped up the 2014 annul meeting in Copenhagen filled with roller-coaster fun at Tivoli gardens and a night at the Opera. We all look forward to the annual meeting in Vienna in 2015 -and stay tuned for an update of EU TM reform-.

0 Comments

Post a comment
TUESDAY, 30 SEPTEMBER 2014
GUESS what? GUCCI won!


Gucci victorious as landmark Italian decision establishes competitor's liability for unfair competition through parasitic copying

Two weeks ago, the Milan Appeal Court ruled in favour of Guccio Gucci S.p.A. in the Gucci versus Guess legal battles saga, holding that Guess had wilfully put in place a parasitic imitative conduct in respect of Gucci's products and distinctive signs.

Background

In 2013 (and contrary to an NY District Court decision of 2011), the Milan Court of First Instance had dismissed the Florence-based fashion house's claims against Guess for trademark infringement and unfair competition; moreover, it had declared some of Gucci's iconic G logos (reproduced hereunder) and Gucci Flora-related marks (floral printed patterns) invalid because devoid of distinctive character. Gucci brought an appeal against this decision in June 2013.

The G factor: GUESS the GUCCI

Can you recognize the Gucci? Scroll down to check.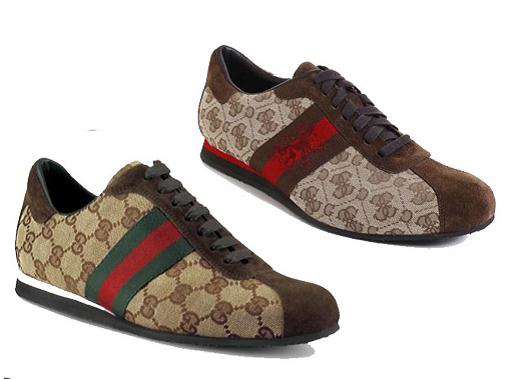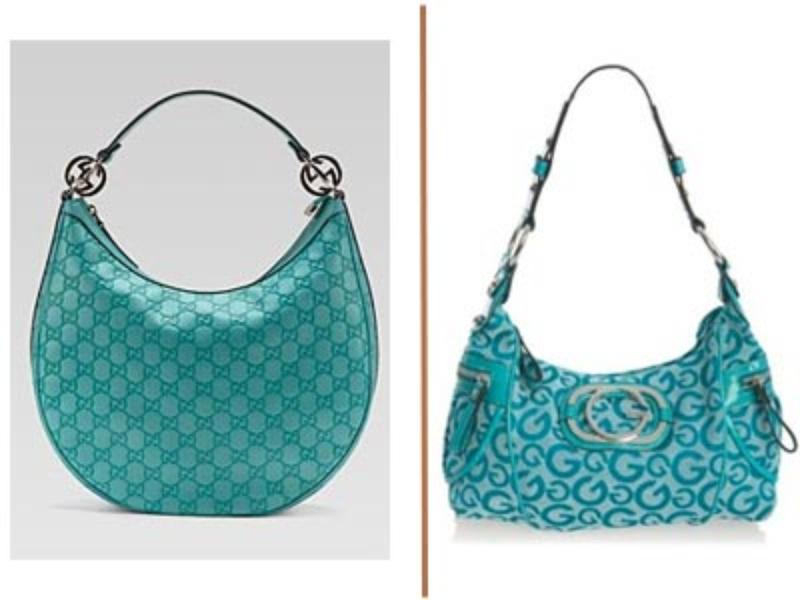 Decision
Now, Gucci can finally cry victory in its own country. In its ruling of 10 July 2014, handed down on 15 September 2014 (decision No 3308/2014), the Court of Appeal of Milan upheld Gucci's claim and held Guess liable for unfair competition through parasitism practices (parasitic copying).
While neither the first instance decision on the invalidity of the trademarks nor the infringement claims were reversed in appeal, the Appeal Court, however, agreed with the plaintiff that Guess had put in place a constant and systematic imitative conduct in respect of its competitor's products (bags, shoes, accessories, jewels etc), with the aim of taking unfair advantage of Gucci's creative iniatives and reputation. Furthermore, in the view of the Court, this conduct had been intentional and detrimental to the plaintiff. As a consequence, the Appeal Court also upheld Gucci's claim for damages (the exact amount of damages to be reimbursed to Gucci will now be established by a court-appointed technical consultant, in a separate ruling).
Comment
This is the most important Italian decision of the last thirty years granting an unfair competion claim for parasitism practices (parasitic copying) under Article 2598 (3) of the Italian Civil Code.
The last word on this legal battle may be spoken by the Italian Supreme court.
CORRECT ANSWERS
Sneakers: Gucci on the left; Guess on the right
Bags: Gucci on the left; Guess on the right

0 Comments

Post a comment
MONDAY, 29 SEPTEMBER 2014
Guess who? If it's not Gucci, it's a parasite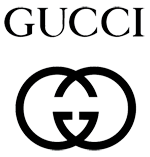 Earlier this month Guccio Gucci S.p.A.,issued a press release to tell the world how very pleased it was with a positive decision from the Court of Appeal of Milan in its bitter dispute with US corporation Guess, which partially reversed the first instance decision of May 2013.
In June 2013 Gucci appealed against an unexpected decision of the Court of Milan to dismiss its action against Guess, in which Gucci claimed, inter alia, that Guess was deliberately indulging in broadly parasitic imitation of its products and distinctive signs in order to take free advantage of Gucci's worldwide reputation.
In its decision the Court of Appeal pointed out that Guess's constant imitative attitude towards Gucci's motifs was clear and that Guess's initiative in many cases was aimed at a systematic and massive exploitation of Gucci's initiative and creativity. Consequently, the Court held Guess liable for unfair competition through parasitism.

The Court of Appeal also found that Guess's imitative conduct was intentional and caused Gucci detriment, ruling that Guess was liable for damages, based on the fact that the U.S. company adopt[ed] signs resembling Gucci's commercial products, but at a lower price.
While this decision is subject to a further appeal to the Supreme Court, the appellate proceedings will now establish the amount of damages to be awarded to Gucci.
By correcting the first instance's mistakes on the unfair competition issue, this decision is in line with decisions handed down in both the U.S. and China, which also held Guess responsible for similar wrongdoings.

0 Comments

Post a comment
MONDAY, 29 SEPTEMBER 2014
"Question the Judges": book now!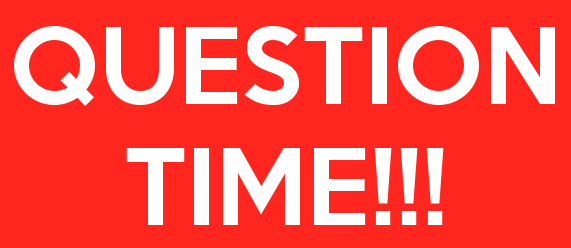 "Question the Trade Mark Judges". on Wednesday 15 October 2014, 6 - 7.30pm, is a joint presentation by UCL IBIL and MARQUES. As in previous years, Professor Sir Robin Jacob will pose a set of pre-selected questions from the audience to
Fidelma Macken (formerly a judge of the European Court of Justice and of the Supreme Court of Ireland)
Sylvie Mandel (formerly a judge of the Cour de Cassation, France and formerly a chair of the First Board of Appeal, OHIM)
Oliver Morris (Principal Hearing Officer in Trade Marks and Designs Tribunals, UK IPO)
Judge Richard Hacon (Intellectual Property Enterprise Court Judge)
Last year's event saw a capacity crowd enjoy a wonderful Q&A session, noted on the Class 46 blog here. This year's session should be equally exciting. Click here to book now, or prepare to be disappointed!

0 Comments

Post a comment
MONDAY, 29 SEPTEMBER 2014
DOGGY a dodgy mark for animal food in Finland


The Finnish Trade Mark Office decided in 28 April 2009 that the international registration DOGGY (registration number 951129) applied for by Lantmännen Doggy AB in class 31 for "animal foodstuffs" would not cover Finland. The reasoning behind this was that the trade mark lacked distinctiveness as it described the purpose of use for the goods it covered. The trade mark consisted of the word DOGG,Y which means "dog" -- a spoken word pet name for a dog. The Office stated that the accepted registrations in other countries that the applicant provided did not disclose whether the marks were accepted to the register based on proof of use. Additionally, the Office stated that the previous registration referred to by the applicant -- HAMPURILAINEN ('hamburger' in Finnish) was is not directly comparable to this registration as the descriptiveness of the signs was on a completely different level. The Office reasoned that the registration did not distinguish the goods of the applicant from those of another as far as animal foods were concerned.

The Board of Appeal of the Finnish Trade Mark Office dismissed the appeal in this case and affirmed the decision of the Trade Mark Office, including its reasons.

The case proceeded to the Supreme Administrative Court of Finland, which dismissed the appeal in 9 July 2013 and upheld the decision of the Trade Mark Office. It stated that the registrations which the applicant had presented as being comparable with the applied mark or the fact that the trade mark DOGGY was considered distinctive in other countries did not prove that the mark would be a distinctive trade mark in Finland. Further, the fact that the applicant presented evidence proving that DOGGY products were broadly marketed in Finland at least from year 2003 and that there had been extensive sales of the product in stores belonging to different chain of stores did not produce an outcome that the trade mark would have been used for so long and extensively that it would have become so distinctive that the international registration for the trade mark DOGGY would cover Finland as well. Based on the above, the Court decided that there were no grounds for revising the decision of the Trade Mark Office.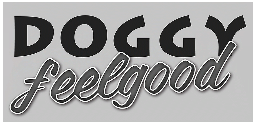 It is interesting to note that the applicant has this summer, on 15 July 2014, obtained a registration for the figurative trade mark depicted here for animal foodstuffs and dog treats in class 31.
This item has been kindly prepared for Class 46 by Tiina Komppa (Roschier, Finland)

0 Comments

Post a comment