TUESDAY, 23 DECEMBER 2008
UK: Latest issue of IPInsight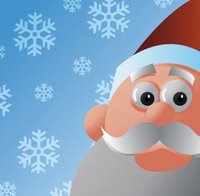 The United Kingdom Intellectual Property Office, currently called IPO, has today issued the December edition of its IPInsight newsletter. In this edition the IPO, inter alia, answers the question "Should I file for a National or a Community Trade Mark?" and the Business Outreach and Education team reflect on the diverse activities provided in 2008 at the Intellectual Property Office. The newsletter also gives details of the Office's opening times during the Christmas period, these are set out below:


"Our [IPO] Central Enquiry Unit and other customer facing services will not be available from 15:00 on Wednesday 24 December until 09:00 on Monday 29 December (UK time). You will still be able to file with us during this period through
this website, by fax or post."
The newsletter can be retrieved by clicking
here
(from where the above illustration has been taken).