FRIDAY, 12 DECEMBER 2008
Community Trade Mark fee reduction: 40% or 50% ?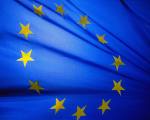 Trade Mark confusion of a different kind. Class 46 yesterday reported on the European Commission's latest proposal to reduce Community Trade Mark fees by half. The proposal was included in the Commission's European Economic Recovery Plan (see Class 46 post here). However, as some of our readers have already pointed out, this latest proposal seems to be in conflict with an earlier fee reduction deal of 40%, which was only recently agreed upon in September 2008 (see Class 46 post here) and European Union internal market commissioner Charlie McCreevy's recent comments (see Class 46 post here).

World Trademark Review has already conducted some further research which may help to clarify the situation: António Campinos, the head of the OHIM's Administrative Board, is quoted by World Trademark Review as saying: "It is of paramount importance to stick to the 40% fee reduction deal struck in September 2008" and further "…[opening] the door to a different fee reduction with a different amount will create a fuss among member states." Mr Campinos confirmed that "... we are now entering the first phase of the implementation of the 40% reduction". He added that if the European Commission does not include the earlier 40% fee reduction deal into its European Economic Recovery Plan, it might be become necessary to to launch a an altogether new proposal - which would delay all fee reductions.

Class 46 thanks Adam Smith of WTR for the information.