SUNDAY, 9 NOVEMBER 2008
Spain - An old glory is being auctioned.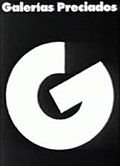 According to the Spanish newspaper Cinco Días, the Spanish Ministry of Employment is auctioning the brand "Galerías Preciados". "Galerías Preciados" used to be a very popular brand in Spain as the heavily advertised name of a national-wide once successful department-store chain. The brand and the entire "Galerías Preciados" business fell in disgrace in 1983 when it was expropriated from its owner the holding RUMASA. According to the article, the Spanish Government has been unsuccessfully trying to find a purchaser for the brand "Galerías Preciados" for a decade.

The auction´s minimum starting price set by the Government on the basis of an independent report will be of Euro.- 300,500, very far of the Euro.- 19,48 million that was the starting price the Government set in 1997, when the first auction took place.