THURSDAY, 25 AUGUST 2016
General Court: Preferisco (fig) v. I Preferiti


In Judgment T-371/15, the General Court dismissed the appeal in the following opposition (see table below).

The Opposition Division upheld the opposition and rejected the EU trade mark application in its entirety. The Second Board of Appeal of EUIPO partially upheld the appeal, annulling the Opposition Division's decision as regards only the goods contained in Class 32 in view of the difference between the goods.

As regards the comparison of the signs, first, with regard to the visual aspect, the marks are overall similar, given the common element 'preferi', the graphic elements of the mark applied for being decorative and not very distinctive. Second, with regard to the phonetic aspect, irrespective of the different pronunciation rules applicable in different parts of the relevant territory, the pronunciation of the signs at issue coincide in the syllables 'pre' and 'fe' and in the pronunciation of the letters 'r' and 'i', appearing identically in both signs in the same position. With regard to the applicant's argument that the Bulgarian-, Lithuanian- and Hungarian-speaking public will pronounce the two marks in completely different ways, no conclusive evidence was put forward whatsoever in that regard. Moreover, it must be noted that the common element 'preferi' is pronounced in the same way in those three languages. The applicant's argument must therefore be rejected. Third, with regard to the conceptual aspect, the earlier mark and the word element of the mark applied for have no meaning for the relevant public and the flag in the mark applied for is capable, if noticed, of creating a slight conceptual difference. In those circumstances, there is a likelihood of confusion.
Preferisco Foods Ltd (Canada) - Applicant

Piccardo & Savore' Srl (Italy)

I PREFERITI (earlier EUTM)

Class 29: 'Food products, namely, cooking oil, edible oil, salad oil, vegetable oil, potato-based gnocchi, tomato paste, processed pimentos, processed olives, dried figs, processed tomatoes, sun dried tomatoes, pickled vegetables, processed vegetables, processed artichokes, processed bell peppers and hot peppers, processed mushrooms, processed beans, soups, cheeses, fish for food purposes, processed anchovies, packaged deli meats; processed vegetables; antipasto comprised of processed olives, processed peppers, processed tomatoes; processed pickles, processed artichoke hearts; processed, fresh, deli or preserved meat, fish and poultry; processed and dried fruit and nuts, jam and fruit spreads; vegetable-based spreads';

– Class 30: 'Food products, namely vinegar, egg noodles, pasta, lasagne, flour-based gnocchi, pasta sauces, tomato sauces, spices, capers, rice, cornmeal, biscuits, bread sticks; baking products, namely Italian specialty yeasts; food flavourings; confectioneries, namely candies and chocolates, biscuits, vanilla beans, coffee beans; mustard; vegetable sauces; rice mixtures, namely rice and seasoning mix combined in unitary packages; pesto; salt; condiments, namely pickles, pimentos used as a condiment; non-alcoholic beverages, namely coffee';

– Class 32: 'non-alcoholic beverages, namely, fruit nectars, fruit juices and mineral water'.

Class 29: 'Meat, fish, poultry and game; meat extracts; preserved, frozen, dried and cooked fruits and vegetables; jellies, jams, compotes; eggs, milk and milk products; edible fats and oils';

– Class 30: 'Coffee, tea, cocoa, sugar, rice, tapioca, sago, artificial coffee; flour and preparations made from cereals, bread, pastry and confectionery, ices; honey, treacle; yeast, baking-powder; salt, mustard; vinegar, sauces (condiments); spices; ice';

– Class 32: 'Alcoholic beverages (except beers)'

0 Comments

Post a comment
THURSDAY, 25 AUGUST 2016
WIPO Magazine: your chance to say what you think!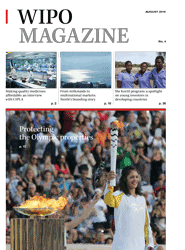 Our friends at the World Intellectual Property Organization (WIPO) have compiled a survey for readers of the WIPO Magazine. The purpose of this exercise is to enable WIPO to better understand readers' interests and reading habits so that they can deliver the content readers want to read, in the formats they prefer.
Officially the survey should take about five minutes to complete, but we reckon that our readers can do it in less time than that. You can access the survey by clicking here.
The survey will close on 9 September 2016 -- but why wait till then, when you can do it now?

0 Comments

Post a comment
FRIDAY, 19 AUGUST 2016
General Court: Kristal (fig) v. Modas Cristal/ Home Cristal (fig)


In Judgment T-345/15, the General Court upheld the following decision to dismiss an opposition:
Zorlu Tekstil Ürünleri Pazarlama Anonim Sirketi

Modas Cristal, SL

Earlier Spanish marks:

MODAS CRISTAL




- Class 24: 'Fabrics for textile use; Nonwoven textiles; tissue fiber glass textile use; fabric impervious to gases for aeronautical balloons; fabric of imitation animal skins; lining fabrics; buckram; filtering materials (textiles); curtains; shower curtains of textile or plastic; linens;table mats (not of paper); napkins of textile; bedspreads; sheets; pillowcases ; cushion covers and covers for quilts, furniture coverings of textile, towels (textiles), prayer rugs of textile, paper blankets, quilts, blankets; bath linen (except clothing); towels of textile; wall hangings of textile; handkerchiefs (textile); tissues for removing textile; pennants (not of paper), cloth labels ";

- Class 26: "Lace and embroidery, lace for border, festoons, ribbons; buttons for clothing, hooks and eyes, hoops, zippers; belt buckles and shoe buckles, rivets, bands for sleeves, pins; shoulder pads for clothing; needles, pins, knitting needles, crochet hooks, embroidery needle cases, sewing needles; artificial flowers, artificial garlands, artificial fruits; hair nets, hair bands, barrettes (hair slides), non-electric curlers, hair waving pins; false hair, tresses of hair, false mustaches, false beards; numerals or letters for marking linen ";

- Class 35: 'Retail Services, rally, for others, of a variety of goods, namely fabrics for textile use, non-woven textiles, fabrics for textile use glass fibers, fabrics tight gas for balloons, fabrics of imitation animal skins, linings (textile), buckram, filtering materials (textile), curtains, shower curtains of textile or plastic, household linen, table cloths (not of paper), napkins textile, bed covers, sheets (textile), pillowcases, cushion covers and quilts, textile coatings of furniture, cloth napkins, prayer rugs of textile, paper bedspreads, quilts , blankets, bath linen (except clothing), towels of textile, wall hangings of textile, handkerchiefs of textile, tissues for removing textile, flags (not of paper), labels (cloth) lace and embroidery, lace for border, festoons, ribbons, buttons for clothes, hook and eyes, hoops, zippers, belt buckles and shoes, rivets, bands for holding sleeves, laces, shoulder pads for clothing, needles, pins , knitting needles, crochet hooks, embroidery needle cases, sewing needles, artificial flowers, artificial garlands, artificial fruits, hair nets, hair bands, hair clips, non-electric curlers, pins hair waving, hair hairpieces, hair braids, false mustaches, false beards, numerals or letters for marking linen, enabling customers to view and purchase those goods in shops of wholesale and retail, electronically and in catalogs . "

Class 35 and corresponding to the following description: "Award Services franchises on aid to the operation of manufacturing companies of apparel and related accessories, sales representation services, import and export, market research services, service public relations, sales promotion services for third parties, advertising services and retail services in commercial establishments and through global networks of manufacturing apparel and accessories thereto, as well as lingerie items, articles for the home and imitation jewelery ";

Class 24 and designating the fabrics and textile goods not included in other classes; bed linen and table,
The EUIPO held that the use of the earlier word mark had not been established. The Opponent produced the following documents to establish genuine use
- The sworn statement of Jose Reyes Rivero, director of the applicant;
- 27 bills to suppliers, established on behalf of Modas Cristal SL;
- 16 receipts for taxes levied on economic activities (hereinafter "IAE");
- 10 invoices for advertising services established in the name of the applicant;
- Copies of the Internet page of the applicant.
The products sold in the bills were: shirts, pants and dresses for women, women's groups and blouses, duvets, towels, ironing board covers, cushions, tablecloths and table oilcloth covers -beds and pillows. Nevertheless, the earlier word mark covered services in Class 35 which are not covered by the invoices and, the goods covered only a fraction of products such as clothing, items of lingerie and homeware. Thus, the invoices did not prove that the applicant provided retail sales services under the earlier word mark.
Secondly, there is no likelihood of confusion in the mind of public between the earlier figurative mark and the contested mark. Although the verbal elements constitute an important aspect of these marks, the representation of various shapes and colors certainly played a key role in the visual perception of those marks. The earlier figurative mark is composed ​​ prominently (due to its large size and its red color) by the English word "home" in lowercase and in a standard typography, where the letter "o" stands out particularly in the form of a large red circle containing the silhouette of a house, followed by a small circle of size much smaller. The term "crystal" in capital letters in green, appears second, under the letter "e" in a stylized typography. The mark consists of the word "kristal" written in capital letters in a standard typography with white characters. A small white star is shown above the capital letter "I". Everything is included in an oval on a dark pink background, to which is added in its top and bottom, a line of light pink color giving relief to the oval. Furthermore, according to the Board of Appeal, even assuming that the Spanish public understands the term "home" ( "casa" in Spanish, or "house" in French), the latter being considered a basic word and one in English common usage, it is indisputable that despite its weak distinctive character it captures the visual attention of the consumer who observes the earlier mark.
Moreover, as rightly emphasized by the EUIPO, products included in class 24 include, in general, fabrics and textile products and these are products sold in stores where consumers choose the products visually, since their purchase requires a preliminary visual examination more or less detailed product and brand to assess closely the quality of the material, texture, cutting, patterns, etc. Therefore, when purchasing the relevant public perceives the mark visually which means products, so that the visual aspect is more important than the phonetic aspect in the overall assessment of likelihood of confusion. Thus the Board of Appeal concluded correctly that there was no likelihood of confusion within the meaning of Article 8 paragraph 1 b) of CTMR.

0 Comments

Post a comment
WEDNESDAY, 17 AUGUST 2016
Karen Millen fends off Karen Millen in own-name battle

Drapers Online has reported today that a High Court for England and Wales has rejected the legal claim of designer Karen Millen to be allowed to use her own name on homeware products in China and the United States. The decision did not turn on trade mark law as such, but rather on the terms of a commercial agreement under which Millen sold the use of her name to the eponymous company that was set up to exploit it.
The full judgment, delivered by intellectual property specialist, Deputy Judge Richard Meade QC, runs to over 360 paragraphs. You can read it here.
Posted by: Blog Administrator @ 11.15
Tags: own-name,


0 Comments

Post a comment
TUESDAY, 16 AUGUST 2016
"Should've" receives approval in the UK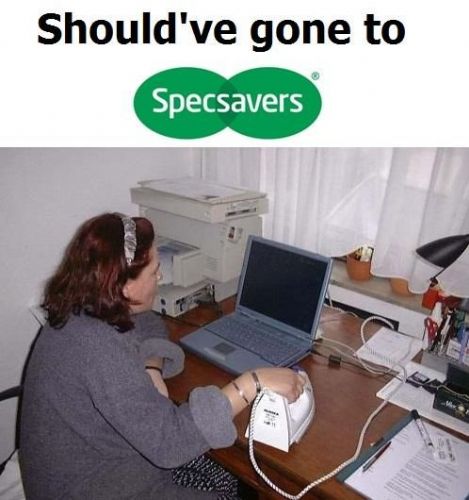 The BBC website reports this morning that UK-based optician chain Specsavers -- well known to readers of this weblog following its pursuit through the courts of infringing supermarket chain Asda (which required a ruling from the Court of Justice of the European Union, noted here on Class 46) -- has secured a UK registration of the word(s) "should've". "Should've" is a colloquial contraction of the subjective form of the verb "have" (= "should have'). While the term is prima facie not particularly promising territory for trade mark registration, the expression "should've gone to Specsavers" is widely known by consumers in the UK.

0 Comments

Post a comment
THURSDAY, 11 AUGUST 2016
General Court: ConnectedWork fails on absolute grounds


For Class 46 readers wishing to catch up on EU case-law during summer holidays, keep reading about Case T-491/15 where Volkswagen AG filed a EU trademark application for ConnectedWork for the following goods/services:

-Class 9: 'recorded content; audiovisual equipment and information technology; remote control apparatus, remote controls; antennas, vehicle navigation apparatus; mobile phones ; telephone apparatus; televisions; videophones; radios; compasses, navigation devices, navigation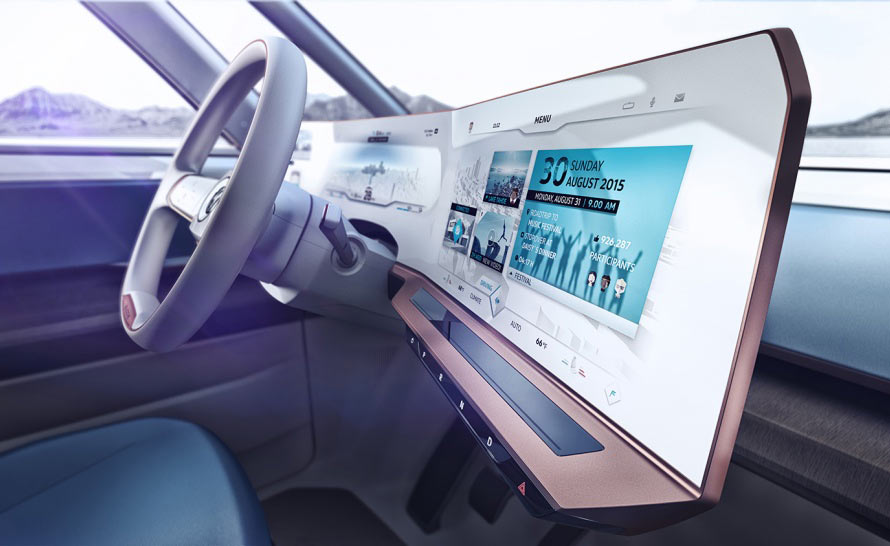 instruments; telematic devices; telematic terminals; videophones, photo telegraphy apparatus; electronic translation devices (computers), electronic pocket translators; calculating machines, data processing equipment, computers, PDAs, fax machines, monitors (computer hardware and computer programs), devices adapted for use with computers, computer programs and software recorded and downloadable, in particular electronic data connections; pocket calculators; downloadable electronic publications; downloadable video files ";
- Class 38: 'Telecommunications; telecommunications; compilation and communication of information (news agency), news agencies, telecommunication via platforms and portals on the Internet, providing access to information on the Internet, electronic exchange of messages using lines discussion forums and chat rooms on the internet, electronic mail, rental of telecommunication devices, radio and television programs, electronic mail; telecommunications information; providing access to users to global computer networks; providing telecommunications connections to services to global computer networks; providing access to users with computer programs on data networks; provision of discussion forums on the Internet; provision of video conferencing services; communication services via mobile phones; transmission of messages and images assisted by computer; call services (radio, telephone or other means of electronic communication); satellite transmission; telephony services and mobile telephony; telephone; Sending messages (telecommunications); rental of telecommunications equipment; rental of apparatus for transmitting messages; leasing access time to global computer networks; providing access to databases; Telematic Services; telematics communication services; sending data and document transfer via telematics;advice and information relating to all the aforesaid services included in this class ";
- Class 42: 'Services of information technology, namely development, programming and software implementation, hardware development, hosting, software as a service and software, rental of equipment and facilities IT consulting services, advice and information relating to information technology, security, protection and restoration of information technology, conversion and data copying, data encoding services, analysis and computer diagnosis, research and development and qu'implémentation of computers and computer systems, computerized project management, data mining, digital tattoos, iT services, technology services concerning computers, computer networks services, services updating of computer systems memory banks, data migration services, updating of websites for third parties, control computer systems by remote access; creating web pages on the internet for others; advice and information relating to all the aforesaid services included in this class. "
The General Court dismissed the appeal. The sign ConnectedWork can be understood by the relevant public as indicating that the goods and services concerned may be connected together or connected to a network and allow you to perform work while connected. This meaning does not require the relevant public "a certain amount of personal creativity" as the applicant suggests. The sign in question is a direct understandable slogan by the relevant public and it conveys a broader message about all products and services in question. Considering that none of its elements allow the relevant public to perceive the ConnectedWork sign as an indication of the origin of the goods and services concerned, the Board of Appeal correctly concluded that it is devoid of distinctive character within the meaning of Article 7, paragraph 1 b) of CTMR and therefore could not be registered.

0 Comments

Post a comment
TUESDAY, 9 AUGUST 2016
Home of the Espadrille!


It may be a little known fact that the "espadrille", that popular summer shoe worn the world over, originated, not from Spain, but from the Basque country on the French side of the border. A region aptly named "Soule" of which the main capital is Mauléon-Licharre. Global recognition of this fact, however, may be just around the corner as the Soule Espadrille Association of sandle-makers, created in 2000, has applied to the French Intellectual Property Office for protection of the geographical indication "ESPADRILLE DE MAULEON – MAULEKO ESPARTINA" ("Espadrille from Mauléon" in French and Basque) in relation to the manufacture of espadrilles. Any interested parties have until 6 September 2016 to file observations with the French IP Office.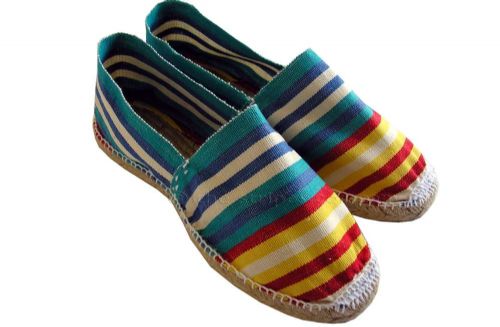 Geogaphical indications are signs used on products with a specific geographical origin and possess qualities or a reputation due to that origin. The place of origin of the product is essential to the indication operating as a sign. Additionally, the qualities, characteristics or reputation of the product should essentially be due to the place of origin. As a result there exists a clear link between the product and the original place of production. The right to use a protected geographical indication belongs to the manufacturers of the product situated in the geographical area defined, who comply with the specific conditions of production of the item. Espadrille manufacturers in Soule may therefore use "ESPADRILLE DE MAULEON – MAULEKO ESPARTINA" on their shoes provided the manufacturing process complies with the ancient tradition described in the application for protection, which dates back to the early 1800s but which has been adapted over the years.
This is potentially a savvy move from this association of sandal-makers to refine the production of espadrilles, which take their name from the process of making the jute sole of the shoe. Not all shoes referred to as espadrilles actually have the traditional jute sole. As consumers are paying more and more attention to the geographical origin of products and increasingly care more about specific characteristics of products, the geographical origin "ESPADRILLE DE MAULEON – MAULEKO ESPARTINA" will likely differentiate espadrilles made in this region from other shoes manufactured elsewhere, whether or not they are manufactured in accordance with the traditional process. Use of this Geographical Indication will no doubt give its users a competitive advantage in the market as it will likely add more value to their shoes and increase the shoes' export value, particularly as 90% of complete espadrilles, as well as other shoes with jute soles, are currently manufactured in Bangladesh.
However, it remains to be seen if designer espadrilles e.g. made by the likes of Chloé, Dolce & Gabbana, Kenzo, and Saint Laurent will be produced in the Soule region to give their shoes that added level of authenticity, if indeed protection of the Geographical Indication is secured. As for the Spanish fashion brand, Castañer, who has been making espadrilles since 1927 and was the first to manufacture the wedged-sole espadrilles for YSL, the granting of such a geographical indication could adversely affect the appeal of their distinctly Spanish shoes predominantly aimed at the luxury end of the market.
Authorised users of the indication "ESPADRILLE DE MAULEON – MAULEKO ESPARTINA" will also be able to take action against other parties who use it without permission and benefit from its reputation i.e. free-riders. The Association will therefore have to police use of the indication's reputation - a valuable, collective and intangible asset. Policing use of the geographical indication in practice is by no means straightforward or an easy task but if not protected, the Geographical Indication could be used without restriction and its value will be diminished and eventually lost. The fun will therefore begin if and when the Geographical Indication is granted. Watch this space!
Posted by: Yvonne Onomor @ 14.08
Tags:


0 Comments

Post a comment