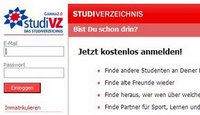 "StudiVZ" filed for trade mark protection in 2006 and is well known in Germany for its aggressive brand protection having recently won trade mark infringement lawsuits against several online communities that used the element "VZ" in their respective names. Examples include "DogVZ" and "FussballerVZ", which both had to change their names. "StudiVZ" appears to stand for "Studi-" or "Studentenverzeichnis", which is German for student directory or student index. "Studi" being short for "Student". "Verzeichnis" is the German word for directory or index (="VZ"?!).
It is a David v Goliath situation. "StudiVZ" has 7.5 million members, is owned by Holtzbrinck-Konzern, which has over 15000 employess and in 2006 had a turnover of 2.24 million Euros. Hotlzbrinck-Konzern also owns "SchülerVZ". "StudiVZ" and "SchülerVZ" are extremely successful online communities for students and school pupils respectively, in many ways similar to "facebook". "MatheVZ" on the other hand is a small mathematics project, run by two university students. "MatheVZ" has six students wor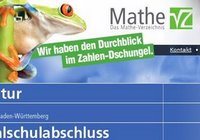 king for the site on a part-time basis and has a 0 Euro turnover. "MatheVZ" offers downloadable mathematic tests, solution and training materials for school tests.
Whether "StudiVZ" will also be successful against "MatheVZ" is to be seen, as the case is not as clear cut as some of the other "VZ" cases: "MatheVZ" registered its trade mark at the German patent and trade mark office in 2007 and offers services that are arguably different to those of an online community being an internet portal focusing on the school subject mathematics.

Class 46 comment: One of the decisive points will obviously be how the relevant German consumers interpret the term "VZ" and whether the relevant consumer group would confuse the services offered by "MatheVZ" with the services offered by "StudiVZ" and think that both services share the same trade origin. Being a native German myself but having lived abroad for several years, I have to admit that I had to check StudiVZ's German website to find out what "VZ" actually stands for...