WEDNESDAY, 23 APRIL 2008
Nic.at: "A Journey Through Time "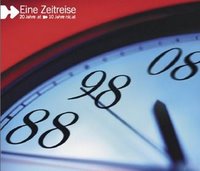 To mark the anniversaries of 20 years of the domain ".at" and 10 years of "nic.at" on 17 April 2008, the Austrian Domain name Registry (nic.at) has now published a special report: "A Journey Through Time (20 years of .at/10 years of nic.at)" which

"... delivers an insight into the origin and emergance of the .at-zone".
The report can be retrieved by clicking
here
. The document is in English and German (2.1 MB/PDF). Please also see our post of
2 February 2008
.