FRIDAY, 18 APRIL 2008
Poland: Vinci against counterfeits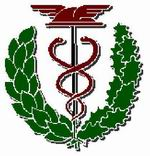 The Polish website TVN24.pl reports about a recent initiative of the Polish Ministry of Finance and Customs Service. Both institutions are going to dam "the rivers of counterfeits" that are flooding to Poland from the East. It was estimated that about 86% of goods seizured by the Polish Customs came from China in 2006. On 2 April 2008 the system called "Vinci" was presented to the European Commission. Eight days later it started to work for the Polish Customs Service. According to Iwona Monko, Head of the IP Rights Protection Department in the Ministry of Finance, the IT system for "Vinci" consists of a database which stores a hudge amount of data related to counterfieted products. Customs officers have the immediate access to those information.