MONDAY, 10 MARCH 2008
France: u-turn on perfume comparison chart?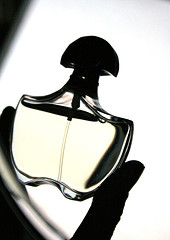 A recent French criminal judgment is being strongly criticized among professionals in the perfume industry for permitting perfume comparison charts. This practice has been constantly condemned by French courts up to now. The French perfume industry organization (Fédération des Industries de la Parfumerie) indicates on its website that in ten years 140 French court decisions have condemned such behaviour.

However, on 15 February 2008 Paris first instance criminal court refused to declare that it was illegal for copycat perfume sellers to use mentions such "if you like ..., you'll like ...". The court dismissed the action which was brought by 20 plaintiffs, AFP reports.

While the court considered that the Hölterhof ECJ case was applicable in this situation, in my opinion, the judge has overlooked the French law. Article L713-2 of the French IP Code does indeed clearly states that:
"The following shall be prohibited, unless authorized by the owner:
(a) The reproduction, use or affixing of a mark, even with the addition of words such as: "formula, manner, system, imitation, type, method," or the use of a reproduced mark for goods or services that are identical to those designated in the registration;
(b) The suppression or modification of a duly affixed mark."
The plaintiffs have announced that they have appealed against this judgment.