SUNDAY, 2 MARCH 2008
March ETMR now out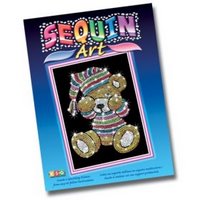 The March 2008 issue of the European Trade Mark Reports, published monthly by UK-based publishers Sweet & Maxwell, has now been released. Cases in this issue, which are reported in full and with helpful introductory headnotes, include:
* Kitfix Swallow Group Ltd v Great Gizmos Ltd (Chancery Division, England and Wales): the SEQUIN ART dispute, in which the judge has to decide whether it's better for a British court to stay Community trade mark infringement and validity proceedings pending a ruling by the OHIM Cancellation Division, or whether the national proceedings should go first.

* Nieto Nunho v Franquet - the ruling of the European Court of Justice that, for a mark to be well-known, its well-known nature must possess a degree of geographical substantiality.

* Il Ponte Finanziaria SpA v OHIM, another the European Court of Justice decision - this time ruling on how to treat a family of marks owned by an opponent, some of which have been used but others of which haven't.

* GE Betz v OHIM (Court of First Instance): the BIOMATE/BIOMET case, which raises some significant evidential and procedural points.